The winner of a full Haggle with 3 wins was Peter Orgais and Louise Ball.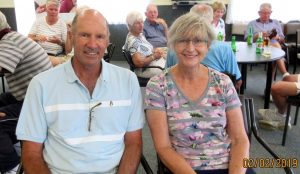 Also with 3 wins and the same number of ends but less points was Leon Wech and Graham Ward. The other 3 winner but with less ends was Ron Horne
and Enid Di Cesare. The best of the two winners was Steve McGregor and Pam O'Connor and they took 4th place.
Regards
Rex