The handicap Pairs final was played on Saturday afternoon.
It was won by Allan Langley and David Payne. They had a two point start but won by 7 points and an end.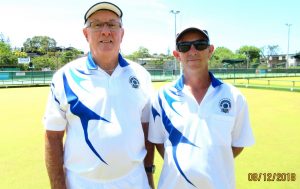 Runners up were Leon Wech and Russell Parkinson. The game was close with 17 all on the 14th end before Allan and David hit their spots.
 Regards
Rex