The sponsor for the day was our long tern clubhouse security provider, Integrated Security Services.  ISS reminded us to check our home alarm systems as they are electronic devices which have battery backup and like all devices they do need regular maintenance.
We were treated to an amazing morning tea, provided by MetlifeCare who mentioned that the all the food had been prepared by their cafe at Greenwich Gardens which is open to the public and is gaining a reputation for great food and for being a community centre in the Unsworth area.  If you are passing by, they invite you to drop in to enjoy the cafe and the unique atmosphere that they have created.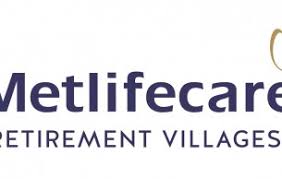 In the 3 bowls triples there was only one 4 winner.  This was the team of Con Kater,  Kevin Sturgeon and Trevor Forward.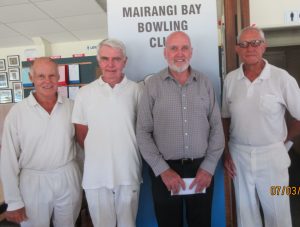 Second was the only 3 winner of Brian Rogers, Arthur Beale and Rex Redfern.
Third was the best of the 2 winners Murray Radojkovichs team and fourth the team of Jim Price.
Regards
Rex