Well done to the following players who have qualified for the next round of the Men's Handicap Singles, which is to be played early 2021.
In no particular order, the qualifiers are:
David Payne
Bruce Aley
Norm Clarke
Barry McCrystal
Steve McGregor
Alan Daniels
Kevin Cameron
Wayne Glogoski
John Gledhill
Allan Langley
Tony Trent
Ron Horne
Brian Nolan
Kevin Robertson
Michael Thomas
Leon Wech
Congratulations to all the qualifiers and commiserations to those who missed out on qualifying.
An unhappy day for some!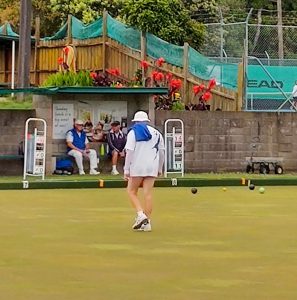 photo credit to Gayle Wilkinson