The 1 to 5  Pairs Competition was played on Sunday 1st May, which started off in sunshine that didn't last very long.  After 40 mins rain brought things to a halt and by 12 oclock we had only just finished 2 games.  Gaye Horne and Glenda Rountree had 2 wins then lost to Ian McGovern and Ralph Cullen.  Michael Thomas and Graeme McGregor had lost to Gaye and Glenda but continued on to win over Bill Lowe and Roger Potter and at this stage we came to the end of the 4th game of the 5 game round robin now with the time after 5pm.
A quick check of the scores showed 4 teams with 2 wins each.
It was decided to  press on with the draw as it stood so Gaye and Glenda played Bill and Roger and Michael and Graeme played Judi Farkash and Jim Center.  Ian and Ralph had the bye so took no further part.
At 6 o'clock when we could not see even the white jacks we called the game off at 10 ends instead of 12, and a count of the scores revealed Michael and Graeme with 53 points scored for as the winners, from
Gaye and Glenda with 52 points.
Congratulations to Michael Thomas and Graeme McGregor, the winners of the 1 to 5 Any Combination Pairs.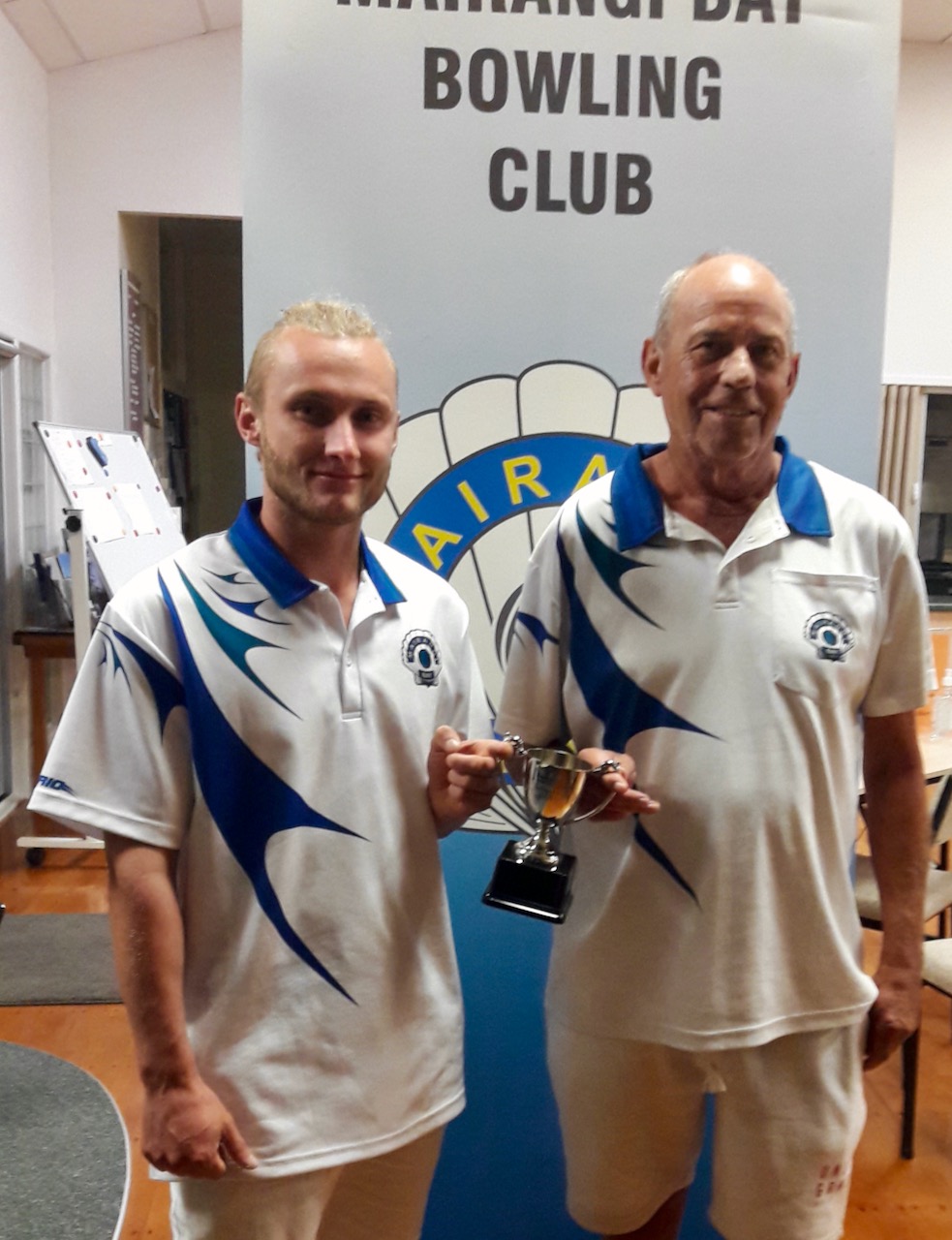 A big thank you to the players and spectators and Alan Daniels (co-host) who stayed till the end.
Report by David Pearse