Saturday 15 October 2022 saw the running of the inaugural "All The Pairs" tournament at Mairangi Bay.
It was an excellent day, fine with a little wind.  We had 22 teams of pairs with most from Mairangi Bay which was an excellent turnout.
The concept for All The Pairs was to create a tournament that was different, still using bowls skills but being enjoyable.
Three games of eight ends in the morning,
Hong Kong Pairs 2x4x2.
English Pairs – Two bowl pairs, a very quick game where you could not afford to waste your bowls.
Aussie Pairs – four bowls but played with the leads playing two and then the skips play two. Back to the leads to play two and then the skips. This required extra walking but I believe this event was the most popular.
Lunch was next, complemented with a few leftover sausages from Garth's Friday night, Fast Fun Bowls Three5.
The weather was continuing to play its part becoming warmer as the day went on.  The afternoon pairs events were:
Normal three bowl pairs.
Shanghai Pairs, again normal three bowl pairs but with points for the three closest bowls. 1stshot 4 points, 2nd shot 2 points and 3rd shot 1 point. We did receive complaints that some teams got 4th and 5th shot and got nothing for that!!
The bodies were getting tired, the minds also, as the players were challenged with all the extra things they had to do and think about.
Fast Bowls Two4 – 2 sets of 4 ends, with the option of playing a power play (double your shot points) in either set. If both teams win a set each, they play a 1 end tiebreaker to determine the winner.
There were lots of compliments to the organiser as everyone thoroughly enjoyed their day.  Consensus was to do it again, maybe with a few tweaks.
A big thank you to David Pearse for running the tournament.  A new event to him also, but once he got his head around the event he was as enthusiastic as much as the bowlers.
The critical thing was the timing of each of the games, pleasingly we finished early.  That was appreciated by everyone who was ready for a drink or two.    Also many thanks to those people that helped in some way during the day.
We had two six winners on the day which turned out not an easy thing to do.
Well done to David Payne and Sean Mulholland for taking out the first "All The Pairs" title narrowly from Wayne Glogoski and Joy Watkinson.  A top effort by both these two teams.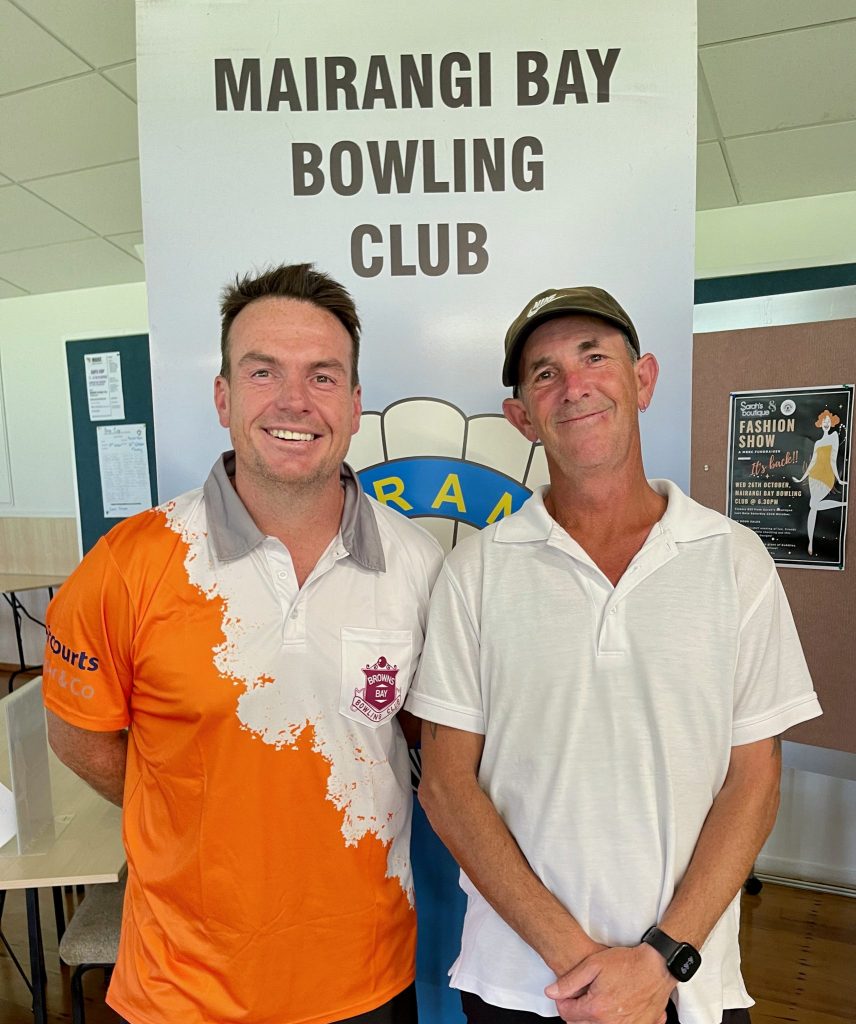 Final results are :
1st  – 6 Wins, 12 Game Points, 32 Ends, 92 Points – David Payne and Sean Mulholland
2nd – 6W, 12GP, 28E, 74P – Wayne Glogoski and Joy Watkinson
3rd – 5W, 10GP, 25E, 90P – Phil Chisholm and Gordon Jenkins
4th – 4.5W, 9GP, 28E, 83P – Bruce McClintock and Colin Rogan
5th – 4.5W, 9GP, 28E, 82P – Peter Orgias and Allan Langley
Lucky Dip 1 – Gaye Horne and Ron Horne
Lucky Dip 2 – Ralph Cullen and Annie McGrath
The two lucky dip winning teams were rewarded with not only their money back but also with bag of six different pears, the theme of the tournament.
If you missed this tournament, you're lucky we are doing it again on Thursday 29th December, our club pairs day.  If you are not away on holiday get a team organised.
We will look to play yet another "All The Pairs" over the Summer, hopefully a Saturday again.
Alan Daniels
Event Organiser