They came, they were watered and fed and defeated.
The OPEN 2 bowls triples with the Aussies in the field was held on greens that ran faster as the day went on and in weather that was next to perfect.
Neil Buchner, David Payne and Wayne Glogoski with 4 wins and 36 ends won the day.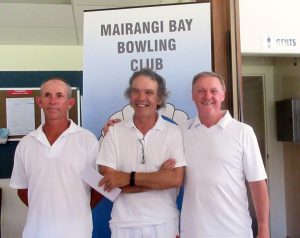 Second also with 4 wins but with 35 ends was Ian Coombe, Gerd Hutcheson and Bruce Aley.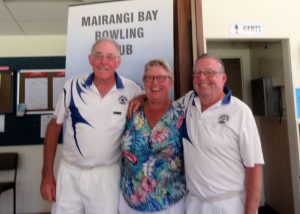 Third place was the number one Australian team of Allan Sandercock, David Cheatley and
Graeme Box. They also had 4 wins but only 26 ends.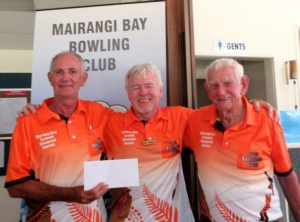 The last game winner was the team of Peter Orgias, Allan Langley and Kenny Moran.
Regards
Rex