Just another one of the beautiful afternoons for playing bowls and it was enjoyed by so many of our regulars Saturday pm players.
The Knightsbridge green was running superbly and the wind from the East made it a little tricky as one end was into the wind and the next would be with the wind.
The conditions suited the winning team of Muy Chhour and Dave Hope.  They made it three from three and had 16 ends.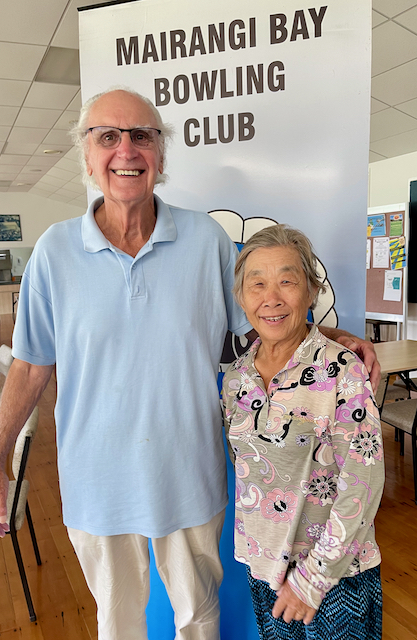 1st – 3 Wins, 16 Ends, 32 Points – Muy Chhour and Dave Hope.
2nd – 3W, 12E, 22P – Mick Taylor and Bill Roan
3rd – 2W, 10E, 22P – Jeanette Orgias and Bill Lowe
4th – 2W, 9E, 18P – Ralph Cullen and Brian Bullock
Many thanks to Russell Parkinson and Michael Thomas for organising the event and to all those who helped set up and pack up.  Another successful and enjoyable afternoon.
Saturday 12 March is the Men's 1 to 5 Singles Championship and so a number of our regular pm Haggle players will be involved in that competition.  Entries for the pm Haggle are single entry and done through the online booking systems accessed from the website. www.mairangibowls.org.nz