Finally out of lock down & able to play bowls again we got in four games today.
Our new sponsor Rosedale Village (Di Browne) came & presented the prizes.
There were no 4 winners but with 3 wins, 22 ends & 47 points the winners today were Jan Gledhill, Caryl Miles & Theresa Rogers.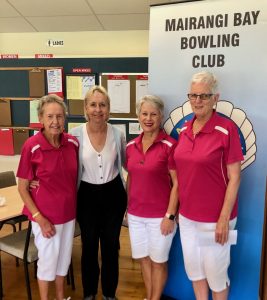 Runners up with 3 wins also but 20 ends & 39 points were Phyl Humphries, Enid Di Cesare & Joy Finney.