At the conclusion of play in the Arena Living Triples on 1st October 2019
President Bruce presented Noelene Culpan with her 25 year membership badge.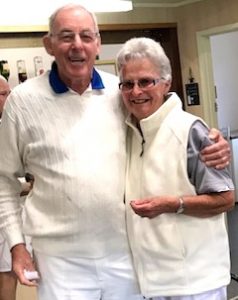 In her time at the club Noelene has been very active both on the greens & in the kitchen. Noelene has won several Championship titles & was also in charge of the kitchen, providing the much loved morning teas for the Men's Thursday Tournaments as well as organizing the catering for Business House Bowls.
C O N G R A T U L A T I O N S   Noelene
and Thank You!!