The Mixed Fours Championship finally came to a finish 2 months after closing day through no fault of any of the players concerned.
We had 5 teams that had qualified for post section play being the Miles, Horne, Wech, Payne & Glogoski teams.
The 1st game between Horne & Miles resulted in a win for the Horne team 14-5.  Next round saw Payne beat Glogoski 17-7
and Horne beat Wech 15-12.
The final, played the following week, had Horne playing Payne, but was conceded after 10 ends with the score out of sight at 21-2, making the team of David Payne, Phil Chisholm, Joy Watkinson & Theresa Rogers the 2020 – 2021 Mixed Fours Champions.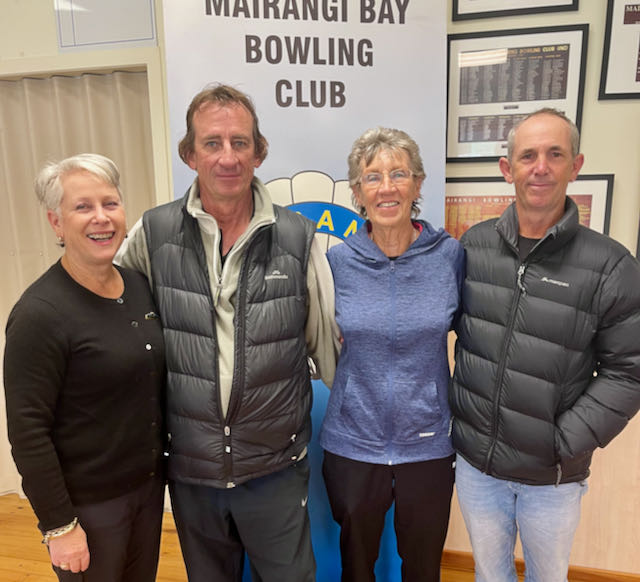 The runners-up who had played well together to reach the final were Tony James, Ron Horne, Priscilla Page & Jo Baxter.