Once again, many thanks to our loyal supporter, Arena Living.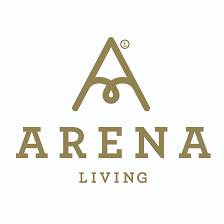 The final day of the series turned out to be a scorcher with just a slight breeze, hardly a cloud in the sky and greens that were a delight to play on.
The only 4 winner and the winner of the trophy was the team of Grant Keats, Trish Hardy and Barry McCrystal.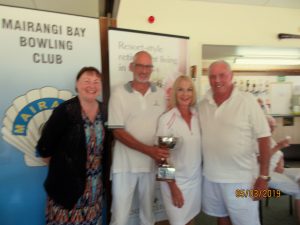 Second with 3 wins and 30 ends were Judith Segar, Gordon Ross and Neil Buckner. Also with 3 wins but one end behind were Elaine and Bruce  McClintock and Kerin Roberts.
Fourth with the same ends but one point less was the team of Ian Hardy, Graham Dorreen and Ruth Lynch.
The Minor division was won by Keith Berman, Fata Letoa and Ron Horne.  Second were Tony Popperwell, Tony Stanaway and Barbara Crawford.  Third were Murray Radojkovich Brian Rogers and Marie Cooper.
Regards
Rex