On a very hot Tuesday, there were 2 four winners.
First with 33 ends was Ian Hardy, Trish Croot and Anne Dorreen.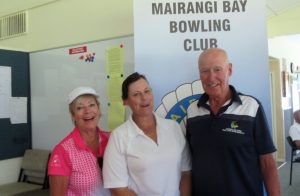 The other 4 winner with 28 ends was Neville O'Connor, George Jones and Pam O'Connor.
The best of the 3 winners was Elaine McClinlock, her husband Bruce and Kerin Roberts. They beat Grant Keats, Trish Hardy and Barry McCrystal by 3 ends.
Regards
Rex