Last weekend, 27th & 28th May 2023, saw the running of the Bowls North Harbour 1-5 Year Champ of Champs singles, the last event for Champ of Champs this season.  The men played at Manly and the women played at Mairangi Bay.
We had Graeme McGregor and Rosemary Nicol representing Mairangi Bay.
Graeme played Peter Young from Riverhead in the first round.  Graeme played some excellent bowls and came away with the win 19-12.  In the quarter final, Graeme played a very promising player from Browns Bay, Craig Lane.  Craig proved to be too good winning 21-8. Craig went on to win the final.  The two favourites Paul Daniels from Orewa and Andy Dorrance both had surprise losses in the quarters.  Craig beat John Whiteford  from Takapuna in the semi-final and  Mike Burke from Warkworth in the final 21-11.
Graeme is already looking to be there again next year to try for the title.
There was a small field at Mairangi Bay for the women's section with Birkenhead withdrawing due to not having played their club championship.  Rosemary drew Sharon Parker from Helensville, a top player at 1-5 and senior level.  With Sharon playing some excellent bowls, Rosemary did not get into her usual rhythm and Sharon came out the winner 21-4.
While disappointed, Rosemary was talking positively and is hoping she will get the opportunity again next year, and to play to her potential and challenge for the title.
To the semis. Skye Renes from Takapuna beat Maree Brett from Warkworth 21-13. Skye had just beaten Jo Wyatt, a 1st year player from Browns Bay, in the quarter final 21-19 in a very close game.
Hanaan Shahwan from Hobsonville (also a member of Mairangi Bay) played Sharon Parker and came out with a strong win 21-15.
The final,  Skye and Hanaan, with Hanaan going for back to back wins, winning the title last year. A fantastic final, 3 hours and 15 minutes long, 27 ends, and at 13 ends each, and the score is 20-20.
Last end Skye is holding shot, Hanaan with her last bowl draws the shot. Skye then plays a weighted shot which misses.
The crowd of 25 people loudly applaud an amazing close game.
Hanaan wins back to back, a great effort, her last as a 1-5 bowler.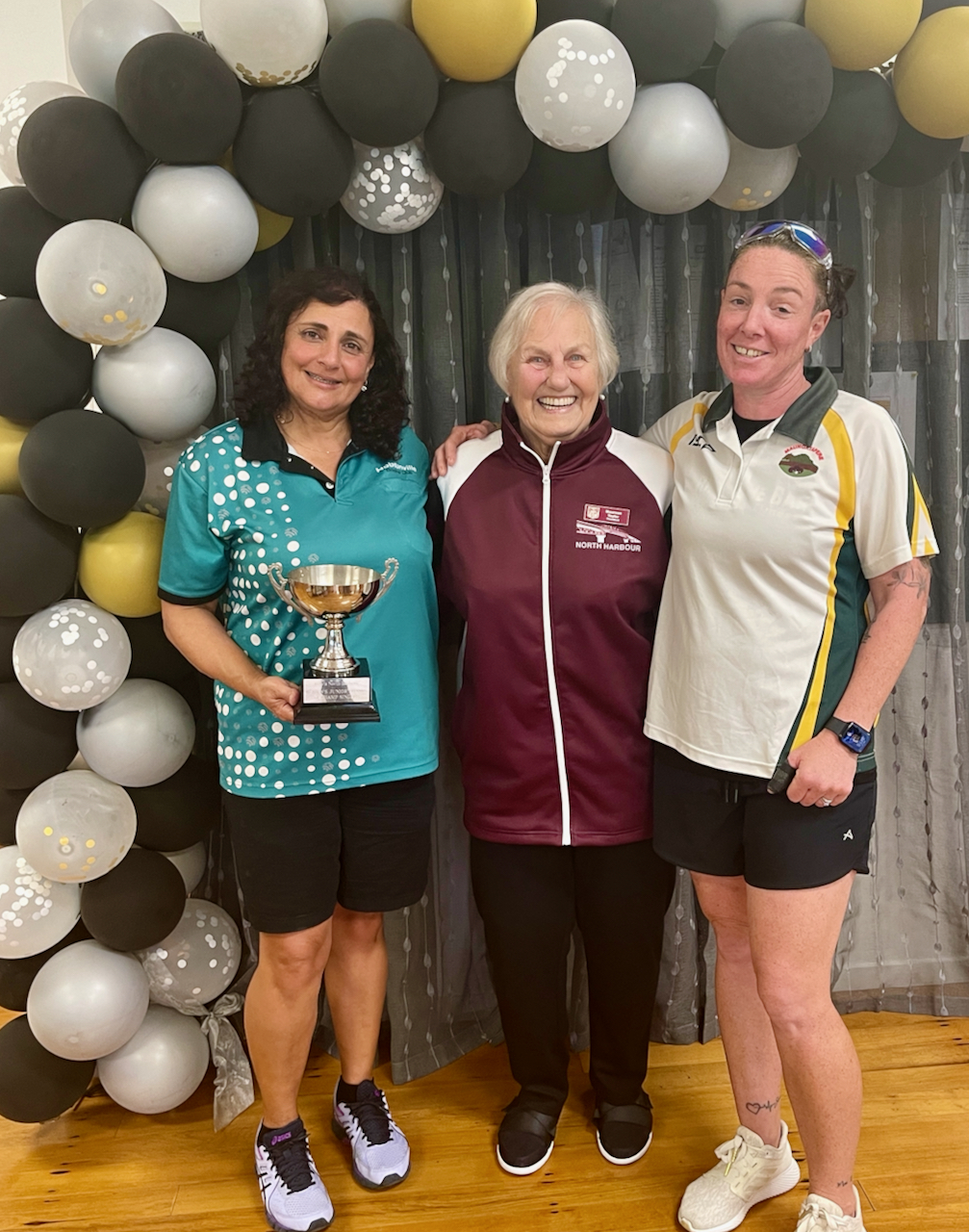 Alan Daniels
Junior Convenor.