A good muster turned out for the haggle but there was only one 3 winning team.
This team was Con Kater and first-year Beth Drummond.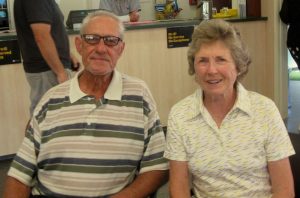 They were followed by 6 two winners. The best was Leon Wech and Gaye Horne for second place, Geoff Ladd and Gerd Hutcheson in third place and Mike Wilkinson and Pat Clarke in fourth place.
Regards
Rex