This Friday, 25 Jan sees another round of the Jackpot Pairs.
2 games of 2x4x2 starting at 1:30 pm
Entries are now being accepted and it is anticipated that the field will be full, so don't delay in getting your name onto the entry sheet.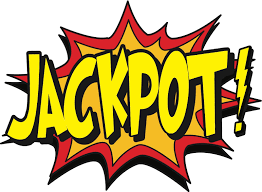 The Jackpot has JACKPOTTED to $200. This is based on the plus or minus differential, with the number drawn from the raffle marbles.  Anyone can WIN the Jackpot.
 ALSO, our GOLDFINGER SUPERPOT is now worth $600. Will you draw the chance to WIN???
 The entry sheet is up in the normal place.
Get your team in or single entry. (We will partner you up.)
 Please note, Ric will not be organising this weeks event (oh!! Dear no story or general knowledge)
Sandra or David are the people to contact.
 Good Luck to all who enter.