Ric Lydford is back in town to run  Jackpot Pairs this Friday 22nd. which is getting close to the last few games for the 2018 2019 season.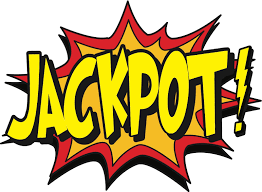 The GOLDFINGER SUPER POT now worth $750
If not won by our last Jackpot Pairs day then on that day it will be DRAWN UNTIL WON, however, to be eligible for the FINAL DRAW day you MUST have PLAYED at LEAST 3 days of Jackpot Pairs during this Summer Season and play the final day.
A reminder that this is a fun afternoon of bowls, 2 short games of 2 x 4 x 2, mufti dress and a commencing time of 1:30 pm sharp.  Enter in pairs or single entries are OK as we will find you a team.  The bowls is followed by a social time at the club when Ric will entertain and educate all those present by sharing a shaggy dog story or three.  It's not to be missed.
The entry sheet on board in normal place.
OR Contact Ric direct to enter your name