The return of the Mairangi Bay Bowling Club event – The Bays Cup – was an outstanding success on Monday 24 October 2022, Labour Day.
The weather played its part with a fine and overcast day with a light breeze from the west.  On the natural grass Mayfair green, this breeze made one hand extremely wide and with the green running at a good speed it meant taking much more green than normal.  The Harcourts Community Carpet green was quick and true.  With each team playing two games on the grass and two games on the carpet, it was a great example of how different these surfaces are to play on.
From the field of 32 teams, playing 2-4-2, there were 8 teams that managed 4 wins, so plenty of hard luck stories.
The winners, with 4 Wins,  and 28 Ends were Steve Campbell and JC Fuller from Pt Chev.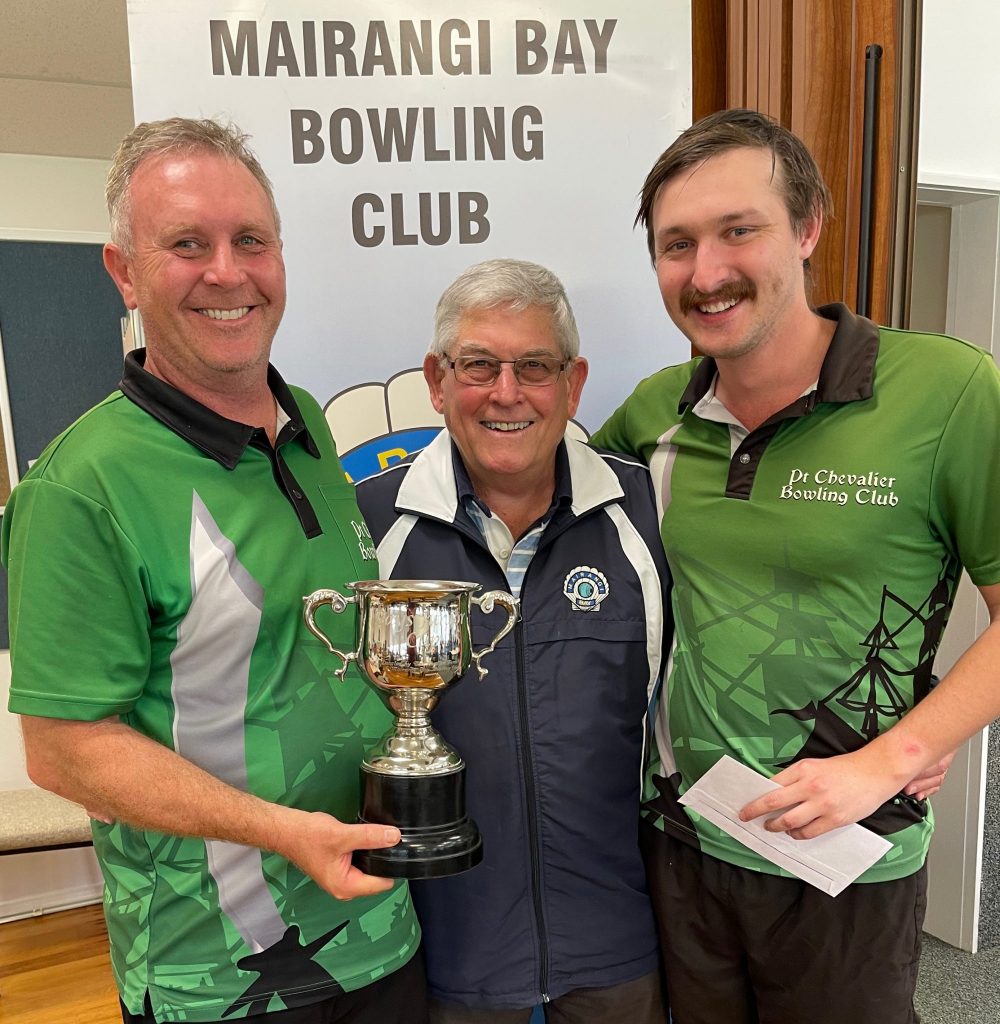 2nd – 4W, 27E, 68P – Nigel Rattray and Dave den Hertog – Hobsonville
3rd – 4W, 27E, 65P – Darren Morrow and Stu Parker – Hobsonville
4th – 4W, 24E, 52P – Laurin Kean and Michelle Kean – Orewa / Takapuna
Round 1 – Jim Centre and Ralph Cullen – Mairangi Bay
Round 2 – Kenny Halliday and Brad Luiten – Manly
Round 3 – Paul Neazor and Phill Garrett – Auckland
Round 4 – KJ and Larissa – Epsom
In accepting the prizes, a number of the teams expressed their thanks to the organiser and sponsors of the MBBC Bays Cup.  Special mention was made of the hospitality, the food and the quality of the bowling surfaces.