The delayed final of the junior singles was played on the new carpet green on Tuesday the 2/4/19.

The standard of play was very high because of the players and the accuracy of the green.
Phill Chisholm beat Fata Letoa by 21/17.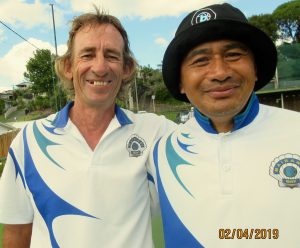 It was striking the number of times that touchers were displaced by the opposition by another draw bowl.
Congratulations to Phill and thanks to all of those who entered and played in such goos spirit.
Regards
Rex