Fortunately the meteorologists got it wrong again & the annual Milford Asset Management Christmas Ham Tournament was held on a very warm & dry Thursday.
A maximum field of 30 teams battled it out for 30 hams, with prizes for the top 3 teams on each of Mayfair & Knightsbridge greens.
Winners on Knightsbridge were Peter & Jeanette Orgias with Allan Langley 4 wins, 32 ends & 60 points.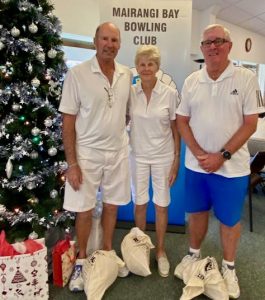 Winners on Mayfair were Ruth Lynch, Ian Hardy & Evan Thomas with 4 wins, 37 ends & 76 points.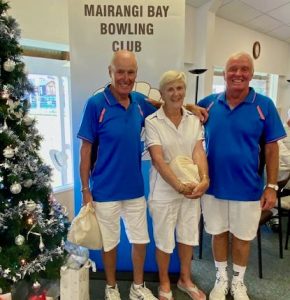 Unfortunately the sponsors were unable to attend Prize Giving but their continued sponsorship was acknowledged. We are very grateful for their ongoing & generous sponsorship.