Chris Taylor and Bevan Smith beat John Miles and Des Lowe by one end. Both teams had 3 and a half wins.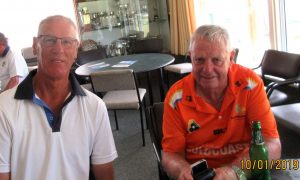 Third place went to the best of the 3 winners Arthur Beale and Brian Rogers.
Last game winners Jim Price and Tony Stanaway.
Next week it will be two bowl Triples and we will have the Australian team here as our guest.
Regards
Rex