The pairs, sponsored by Albany Toyota, was won by Brian Rogers and Arthur Beale. They were the only 4 winner.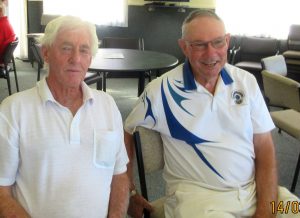 Con Kater and Trevor Forward with 3 and a half were second.
Leading the 7 three winners, and in third  place (from Australia) were Jan and Barrie Sullivan.
The last game winner with 12  points was the team of Ian Hardy and Stuart Jamieson. 
Regards
Rex