Many thanks to today's sponsor, Michelle Malcolm and the Quay Travel team.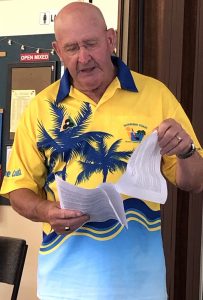 Quay Travel have access to exclusive benefits for fares, accommodation and tours. Their experienced team not only provide expert knowledge of destinations and contacts throughout the world, but they also provide Personal Travel Managers to be there for you 24/7 from the day you start planning to the day you arrive back home.
In sublime conditions and on superb greens, the Open Triples was won by the team of Leon Wech, Bevyn and Kevin with 4 wins and 24 ends.  They were the only 4 winner.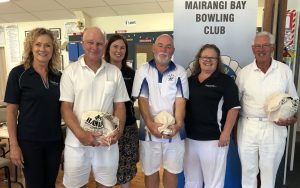 In second place, with 3 wins and 26 ends were the Neil Buckner, Dave Payne and Wayne Glogoski team who nudged our the Jan Gledhill, Brian Rogers and Colleen Rice team who also and 3 wins and 3 less ends.