Another mixed weather day for the Arvida Living tournament, we had sun, wind, rain & then more sun!
Again we had 20 teams entered with the following results:
Winners were Ian Coombe, Sandra Coombe & Bruce Aley with 4 wins, 33 ends & 74 points.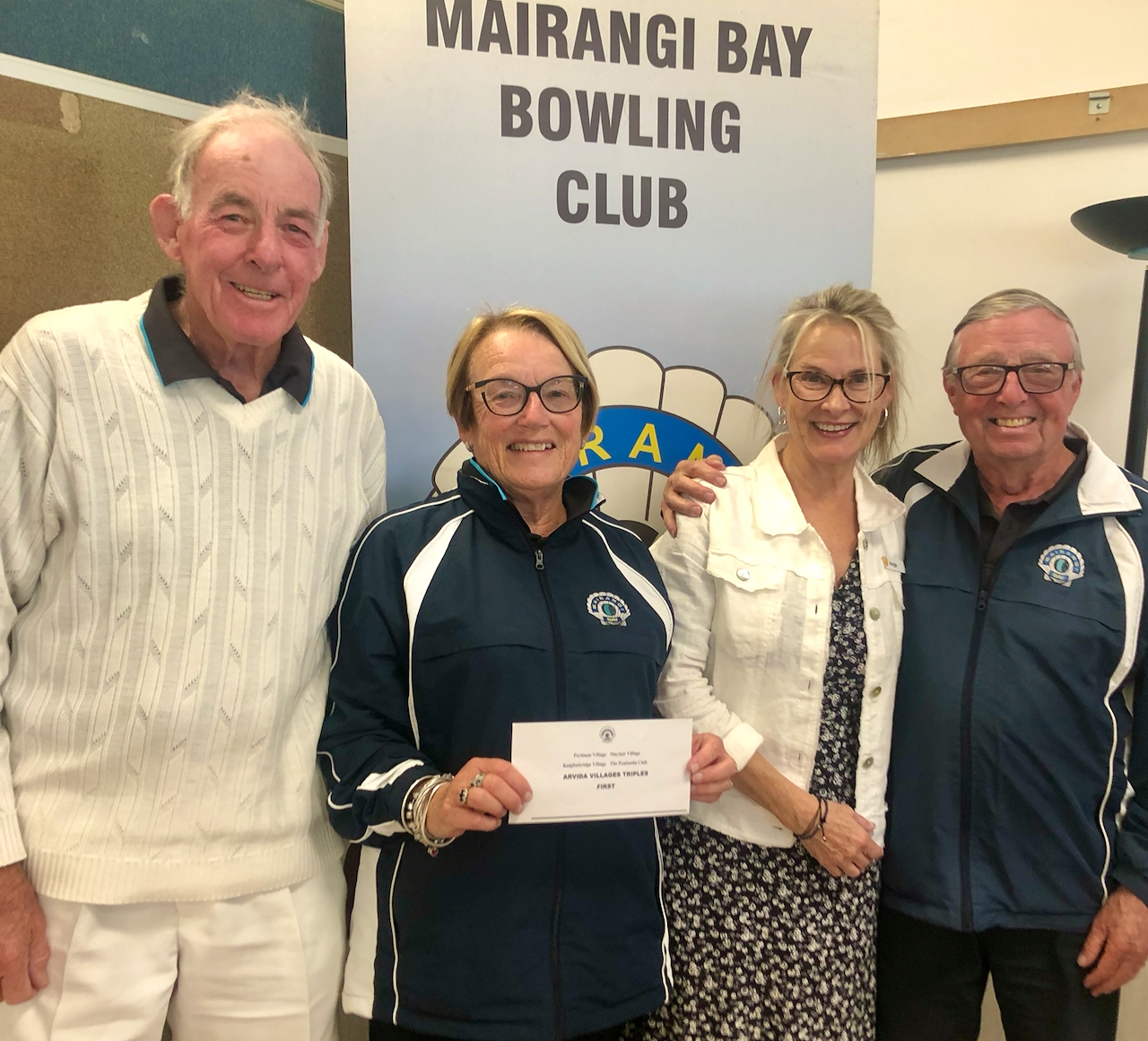 Second was Murray Radojkovich, Brian Rogers & Theresa Rogers with 4 wins, 28 ends & 52 points.
Third was Barry McCrystal, John Valentine & Rosemary Nichol with 3 wins 29 ends & 49 points.
Fourth was Warren Seeque, Christeen Dalzell & Kerin Roberts with 3 wins, 26 ends & 59 points.
The Daily Prize was won by Tony Popplewell, Tony Stanaway & Jo Baxter the only team who had 2 wins in either the morning or the afternoon.
The Lucky Dip again went to our Hobsonville team of Hanaan Shahwan, Russ Noble & Mark Batley.
Don't forget to enter your team online for next month's tournament.