The final session of the current season's ARVIDA any combination triples was held in fantastic weather on the Harcourt's Community carpet green and the Mayfair natural grass green.
There were no 4 winners in the teams that played for the Arvida/Arena Cup.
The winners with 3 wins, 30 ends & 67 points was the team of Colin Rogan, Elaine McClintock & Bruce McClintock.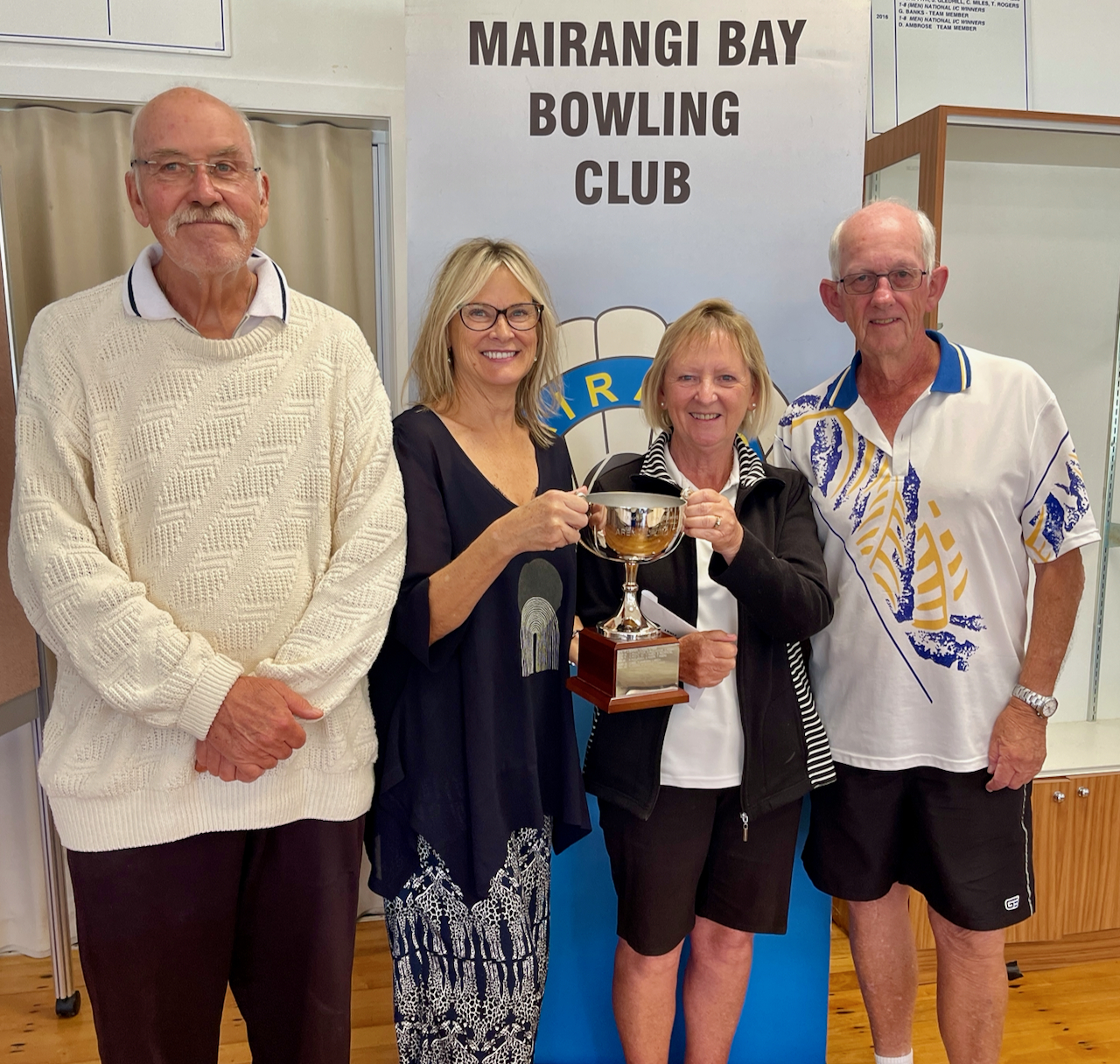 Second with 3 wins, 29 ends & 57 points were Alan Daniels, Mike Jelley & Joy Watkinson.
Third with 3 wins 28 ends & 53 points were Lionel Drew, Jan Gledhill & Phil Chisholm.
Winners of the plate division with 4 wins, 30 ends & 66 points was the team of Grant Keats, Ian Hardy & Trish Hardy.
Second with 4 wins also but with 28 ends & 60 points was Kevin Cameron, Arthur Beale & Janne Beale. Third with 3 wins, 25 ends & 46 points were John Valentine, John Lindsay & Priscilla Page.
Fourth with 2 wins, 27 ends & 53 points were Pat Clarke, Dawn Whimple & Jim Centre.
The daily prize with 2 wins in the morning which gave them 15 ends & 30 points was the team of Larry Cain, Sheryl Wellington & Tony Trent. The lucky dip went to one of our teams from Hobsonville; Rob Hooper, Ron Neil & Deanne Bronlund.