In the Arvida sponsored any combination, open triples, we had 23 teams playing for the last round of games before the finals day. It was an interesting day with 5 teams having 4 wins and 4 teams that had no wins (that last group included Murray, Brian & Theresa).
First with 4 wins, 36 ends & 71 points was Bruce McClintock, Colin Rogan & Connie Matheson.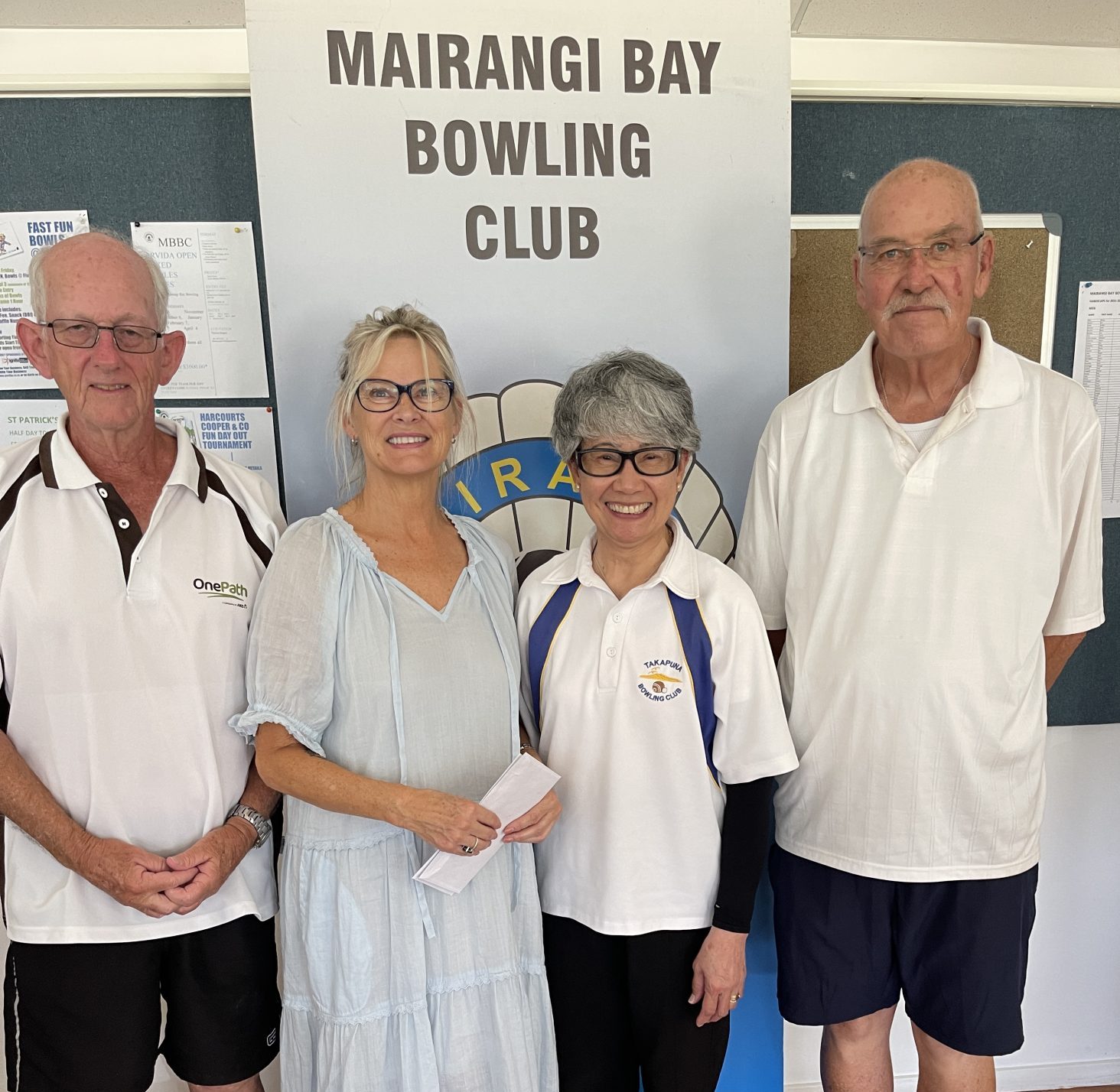 Second with 4 wins, 32 ends & 65 points was Alan Telford, John Lindsay & Priscilla Page.
Third with 4 wins 31 ends & 65 points was Alan Daniels, Mike Jelley & Joy Watkinson.
Fourth with 4 wins, 30 ends & 62 points was Allan Langley, Jan Gledhill & Phil Chisholm.
Fifth with 4 wins, 25 ends & 54 points was the team from Hobsonville; Hanaan Shahwan, John Roberts & Mark Batley.
The daily prize with 2 wins in the morning which gave them 18 ends & 27 points was Tony Popplewell, Tony Stanaway & Jo Baxter.
The lucky dip went to Grant Keats, Trish & Ian Hardy.
Angie Brown from Arvida Living presented the prizes & briefly talked about how they are coping with the resettlement of their flood victims.
The final is now going to be played on 4th April & the top 10 teams will play for the cup & the rest of the entries will play for the plate.  A copy of the points is attached with this article & there will also be one on the noticeboard.
Don't forget to enter your teams for next month (even those who are the top 10 teams)
link to the point table: