On our last Club Day for the season, once again beating the weather gods, we had 18 entries, making it even for only triples!
On the final day of the Winter Club Day series, we ended up with four 3-winners:
Glenda Rountree first with 33 points, second Ralph Cullen with 27 points and equal third were Phyl Humphries and Bruce Aley with 24 points. Again a pleasant afternoon of bowls and camaraderie. And thank you to Colleen for opening the bar for us!
The overall Winter Club Day series winner was Glenda Rountree.  Congratulations Glenda.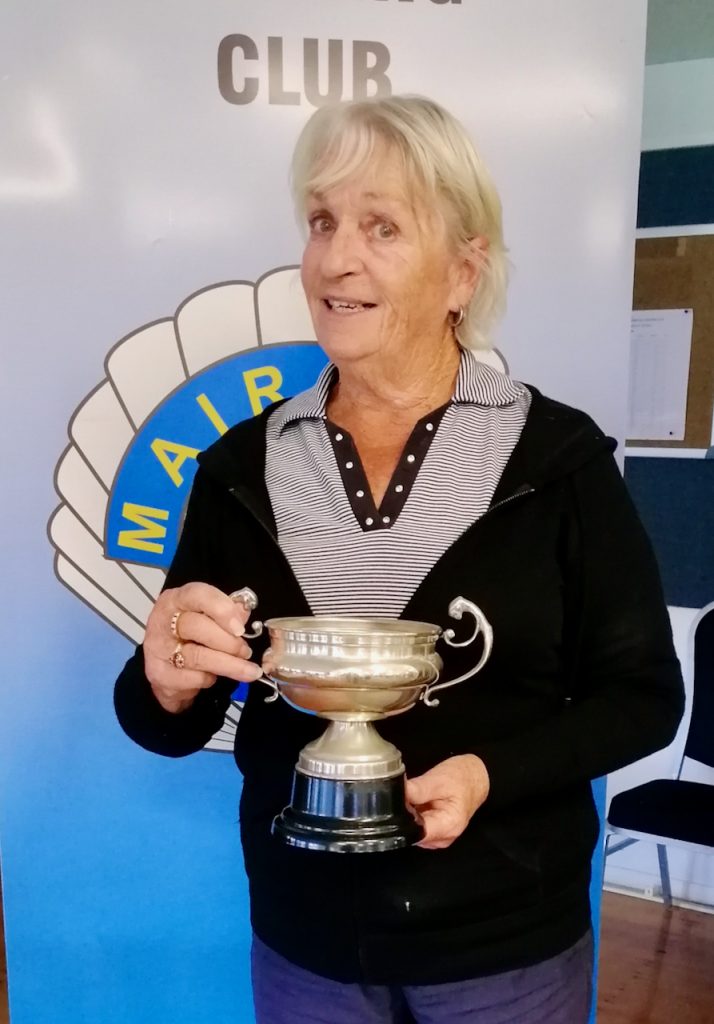 I hope to see you all again on the 27th of September for the start of the summer season, and hopefully we can interest a few more to come along. It is a single entry event starting at 1:00 pm.  Entries are available online or contact Gerd.
Cheers, Gerd