Many thanks to Enid and Garth for arranging everything, including the weather.
A field of 21 played our Saturday pm Haggle competition in beautiful spring-like conditions.  The competition was hot as there was a two winning team that missed out on the prize pool.
The winning team was Brian Rogers and Jim Center.  Well done chaps!!!!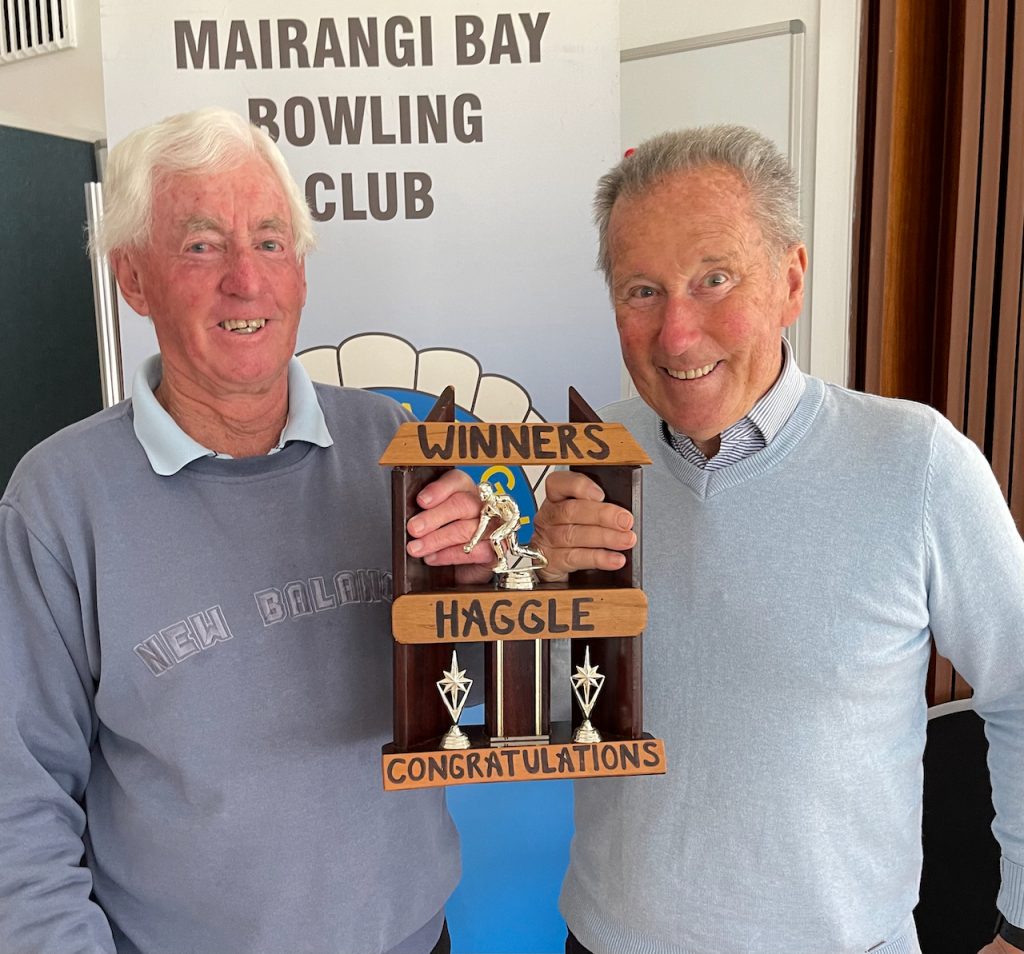 1st – 3 Wins, 17 Ends, 32 Points – Brian Rogers and Jim Center
2nd – 3W, 14E, 27P – Gerd Hutcheson and Bill Lowe
3rd – 2W, 11E, 20P – Brian Bullock and Roger Potter
4th – 2W, 11E, 18P – Stuart Mackay and Rhoda Dredge
lucky dip to Peter Orgias, Ralph Cullen and Steve Bartley (a new and promising player)
The Haggle starts at 12:30 and we ask that players arrive between 12:00 and 12:15 so play can get underway on time.  There was some confusion around the start time today as the email said the start time was 12:00.  That will be sorted.  Thanks to everyone who arrived early and on time today.  It makes it so n=much easier for the organisers to know that everyone has turned up.