With two full greens it was a pity that the wet weather forced us to pull the pin towards the end of game three of the 2 – 4 – 2 pairs.
We seem to be constantly finding ways to add to the prize pool and this week there were 11 prize envelops handed out, which is fantastic.The first four prizes went to teams who recorded three wins.  None of these teams would have met each other in round four, however we have all been in the situation of sitting on three wins and being taken out in the last round by a team that has had three losses.  It can be a cruel game.
Overall winners were Murray Radojkovich and Brian Nolan.  Well done fellows !!!!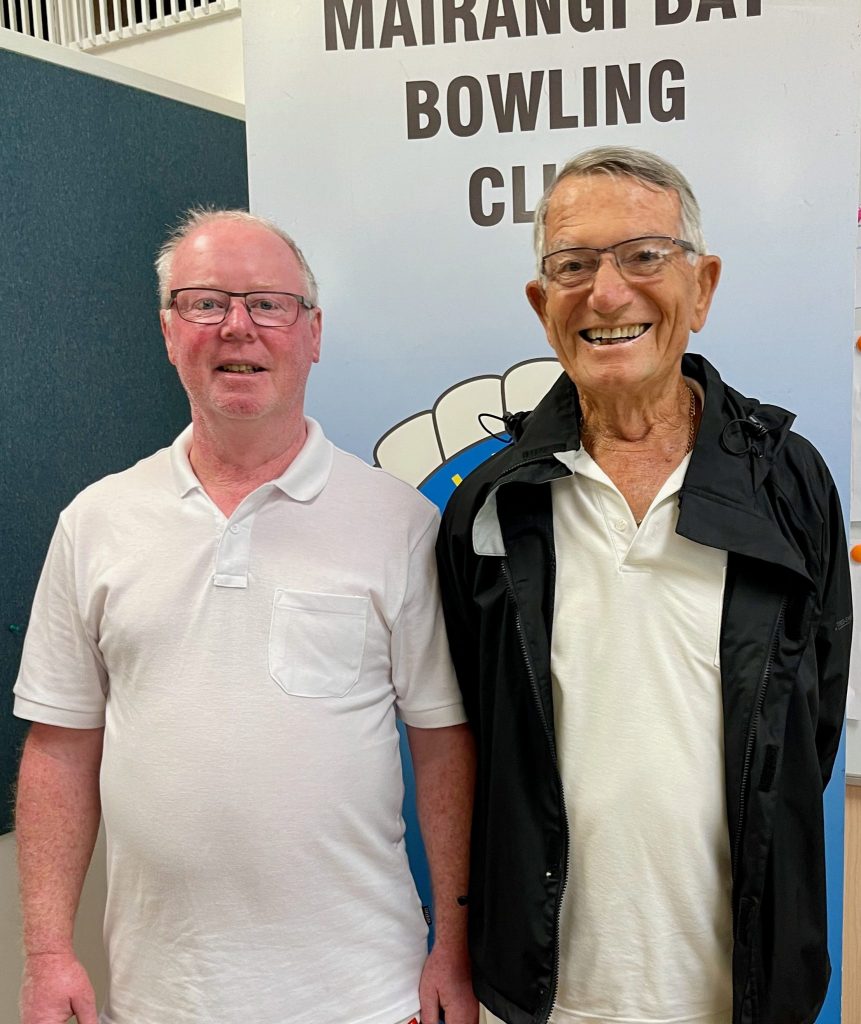 1st – 3 Wins, 17 Ends 38 Points – Murray Radojkovich and Brian Nolan
2nd – 3W, 17E, 36P – Wayne Glogoski and Chris Charles
3rd – 3W, 15E, 32P – Phil Chisholm and Theresa Rogers
4th – 3W, 15E, 23P – George Jones and Tony Trent
5th – 3W, 12E, 24P – Peter Orgias and Gordon Jenkins
6th – 2W, 16E, 28P – Ian McKenzie and Megan Ratcliffe
Carpet am prize – George Durbridge and Allan Donnelly
Lucky card #13 prize – Glyn Taylor and David Hope
Lucky dip – Alwine Barlow and Lorna Donald
Lucky dip – Bevyn Darlington and Leon Wech
Lucky dip – Chris Taylor and Jan Calcott