Perfect, just perfect.  Weather was perfect. Greens were perfect.  Music was perfect.  Everything was just perfect for a perfect day of bowls.
This Thursday the event was Open Pairs, Any Combination 2x4x2 with both the Knightsbridge and the Mayfair greens being used.
Unfortunately, a late withdrawal due to some sort of bug that's going around forced a bye in the field, however that was seen as a relief to some as the day was hot and the opportunity to take a break was welcomed.
Our winning team on the day was John Miles and David Lloyd with their 4 wins and 28 ends: the only 4 winning team.  CONGRATULATIONS!!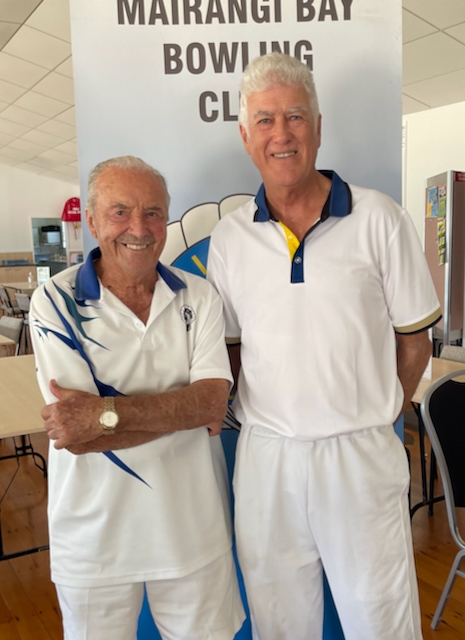 1st – 44 Wins, 28 Ends, 45 Points – John Miles and David Lloydd
2nd – 3.5 W, 21 E, 47 P – Peter Orgias and Allan Langley
3rd – 3W, 22E, 39P – Shaun Goldsbury and Ian Hardy
4th 3W, 22E, 36P – Phil Chisholm and Theresa Rogers
am prize to Judi Farkash and Geraldine Wight
pm prize to Colin Rogan and Ric Lydford