With both greens in action it was the almost perfect afternoon for bowls.  The Saturday pm Haggle was held on the Knightsbridge green and it sounded like there was a lot of fun.  On the Mayfair Green the Mens Handicap Pairs was being played and it seemed like a much more serious affair than the Saturday pm Haggle.
There was an odd number of entries in the Haggle, and therefore one team played as a triples while the others were pairs. It is our desire to make sure that everyone who wants to play gets to play, hence a bit of shuffling and the odd numbers.
The triples team bowl the same number of bowls as the pairs teams and they took out the top place with 3 wins.  Congratulations to Russell Parkinson, Jim Woonton and Anne McGrath.  Russell was back from what looked like an amazing cruise through the fiords and Jim sported a new (to him) set of bowls.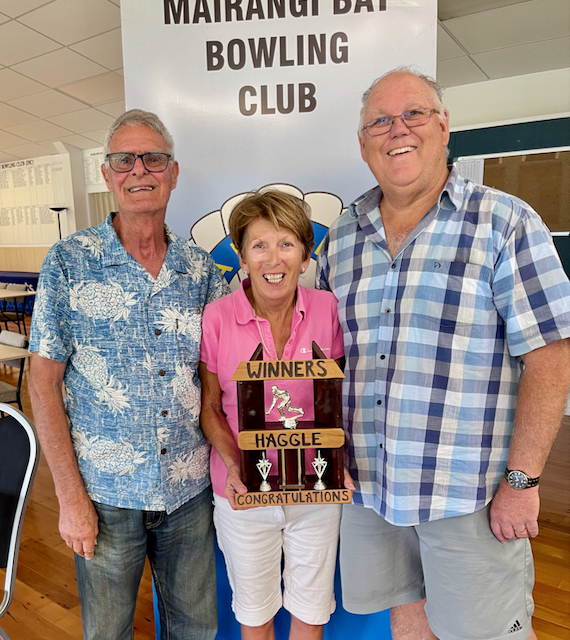 1st – 3Wins, 13 Ends – 20 Points – Russell Parkinson, Jim Woonton and Annie McGrath
2nd – 3W, 11E, 23P – Phil Humphries and Peter Pritchard
3rd – 2.5W, 13E, 23P – John Smith and Flora McDonald
4th – 2W, 10E, 21P – Neville O'Connor and Roger Potter
lucky dip to Muy Chhour and David Tripp