There was a lot going on on Saturday with the both the Women's and the Men's Championship Fours being played on the Mayfair Green, however the sunny weather and the great conditions saw a decent field for the pm Haggle.
Congratulations to Michael Cairns-Cowan and David Hope – the winners on the day.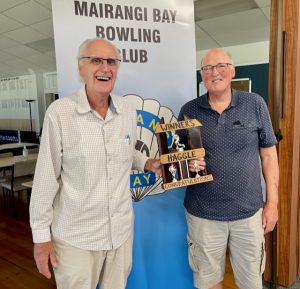 1st – 3 Wins, 15 Ends, 39 Points – Michael Cairns-Cowan and David Hope
2nd 3W,  15E, 26P – Muy Chhour and Barry Butcher
3rd – 2W, 12E, 22P – Neville O'Connor and Bill Lowe
4th – 2W, 10E, 24P – Mick Taylor and Pam O'Connor
Entries are open for the pm Haggle next week.  Single entry on the MBBC website.