Last Wednesday 24th May 2023, we finally held the Mens 1st year singles.
We originally had four entries but unfortunately Gary Warren came down with covid and pneumonia, so we delayed the event to give Gary time to recover.  However, he was rushed back into hospital last weekend, so it was decided to go ahead without Gary. Very unfortunate for Gary and we hope he is progressing well.
Our players were Graeme Storey, Steve Bartley, and Barry Baillie.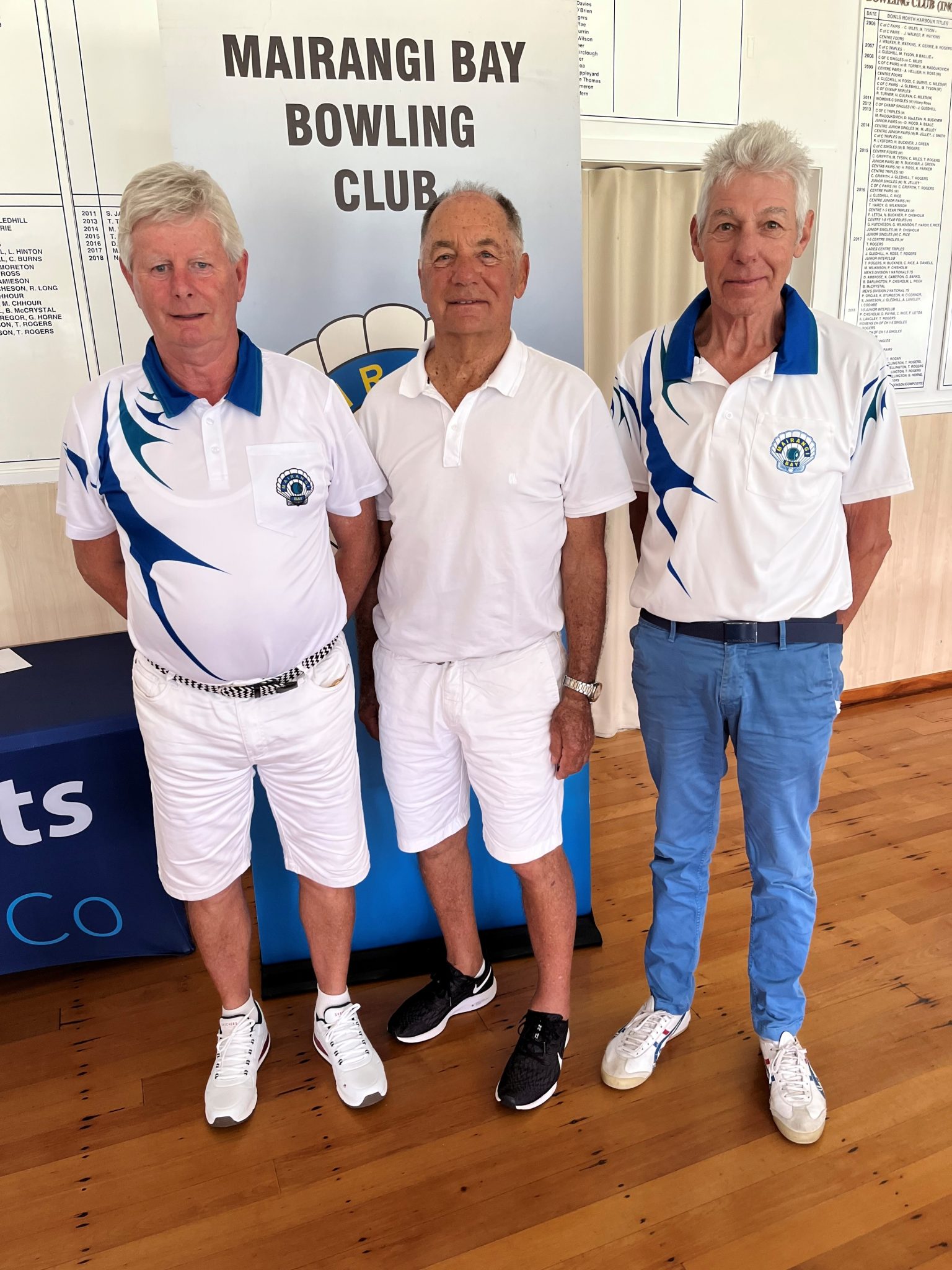 The day was nice, no rain slightly chilly .
Game 1 was between Steve and Barry.
Barry found his mark very quickly and rushed out to an 8-1 lead.
Steve won the next three ends, but the Barry took control again and grabbed a four  to lead 17-5 and came out with the win 21-7.
Game 2 was between Steve and Graeme.
Graeme won the first four ends to lead 5-0, Steve fought back with some nice bowls. Halfway through  9-7 to Graeme.
Graeme playing well went to 13-8, but not to be denied, Steve won the next three ends including a four, he led 15-13.  Game On.Graeme then regained control winning four of the last five ends to take the game 21-16.
Game 3 was between Graeme and Barry, ended up being a true final with both players having one win. Graeme started out fast winning the first three ends, leading 3-0.  Barry said, don't forget about me'' and he won the next five ends, including a four and two threes, he leads 13-3. Graeme picks up a two and then a one 13-6.  Barry wins five of the last six ends to take the final 21-8 and take the 1st year title and the trophy.
Well done Barry.
Barry played some excellent bowls and Graeme, in his own admission did not bowl as well as he did in his first game.  As we all know that is part of bowls.
All three players played some very good bowls and all look to have a bright future in the sport.
A Big Thank You to David Pearse for running the day and also to Ron Horne and Allan Langley for marking.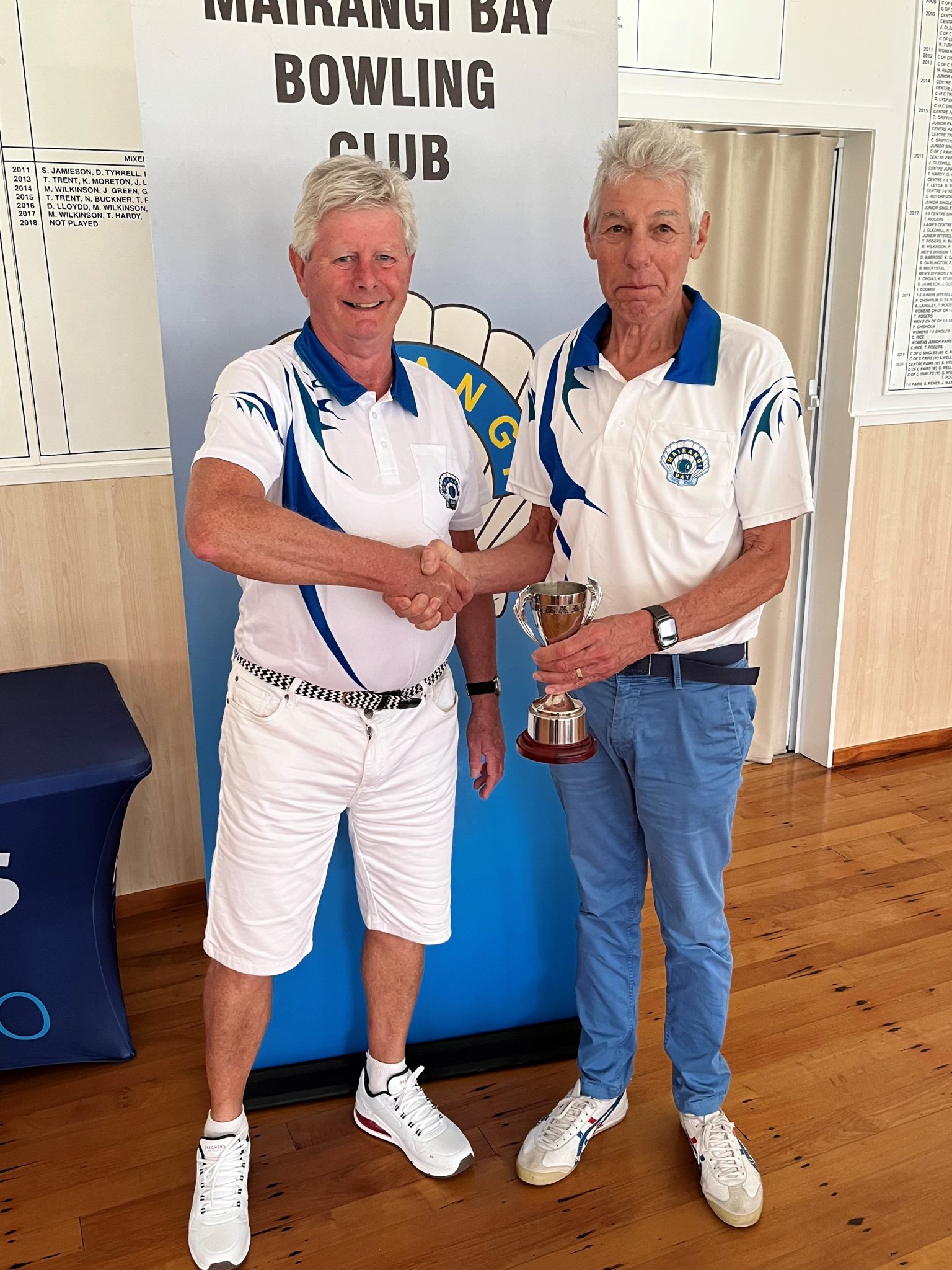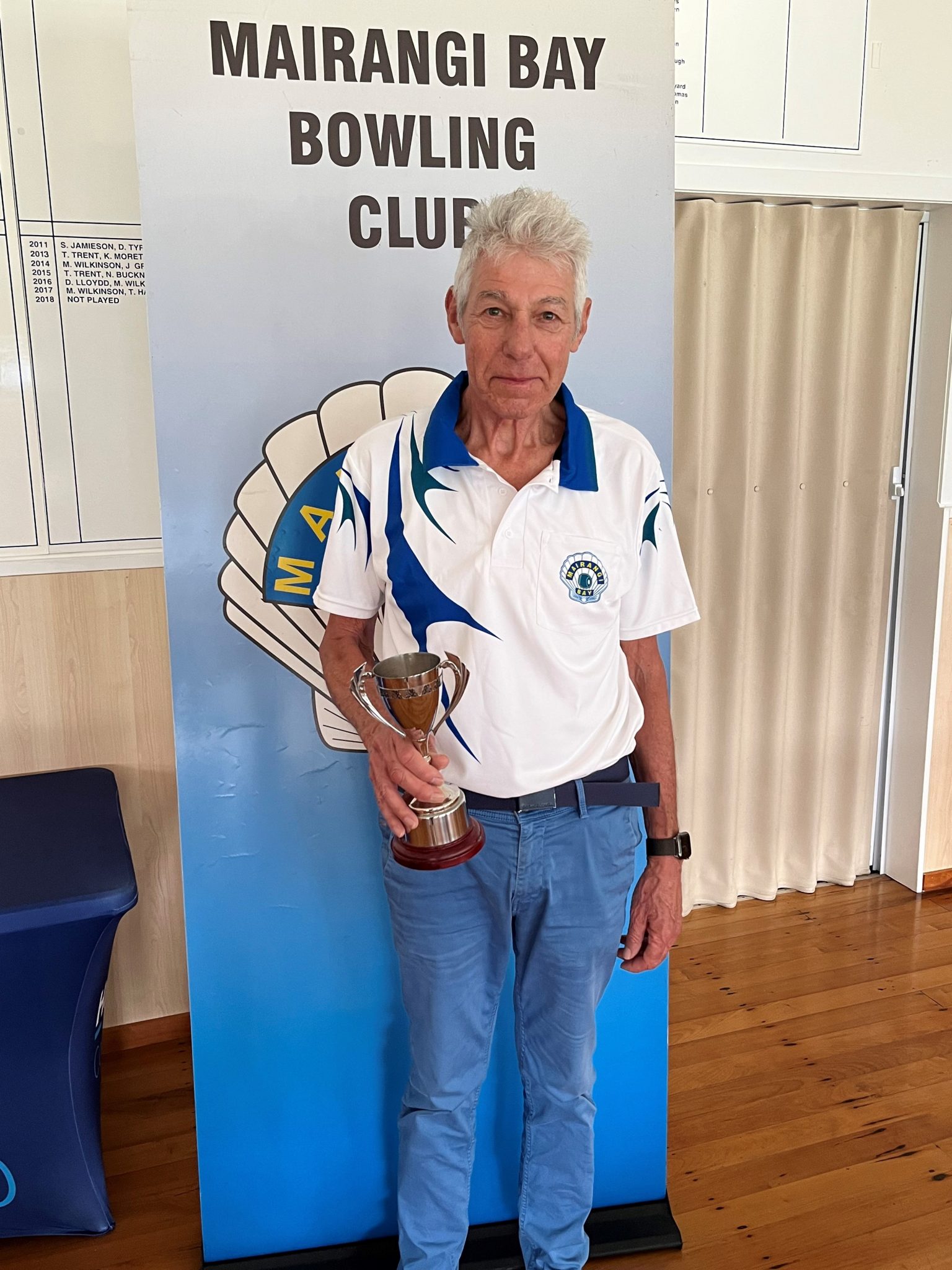 Alan Daniels
1-5 Year Convenor.