A lovely sunny day and 22 keen bowlers played the haggle on Saturday. Welcome to new player Gary Warren.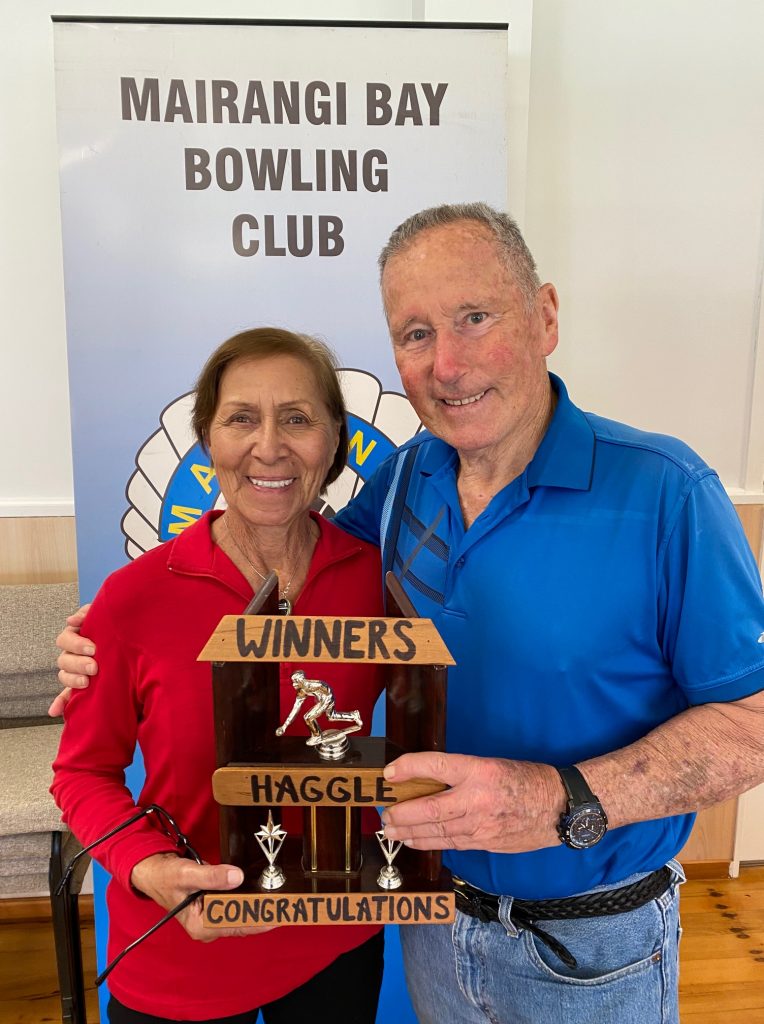 1st – Rachel Long & Jim Center 2W1D
2nd – Peter Orgias, Julie Chhour & Gary Warren 2W 12E 21pts
3rd – Geoff Ladd & Muy Chhour 2W 12E 17pts
4th – Gerd Hutcheson & Graham Ward 2W 10E
Lucky dip went to Russell, Enid & Ralph.
Please note there is no haggle for the next 2 weekends due to the running of the handicapped pairs and singles. So enter those if you want some bowls.
Next haggle is Saturday 15 October.
Cheers
Russell