What better way to enjoy the fabulous Spring afternoon.  We had an ever growing field playing in the Saturday pm Haggle, which is single entry event: 3 games of 2-4-2 with the 60's & 70's music blasting and an emphasis on fun.  More fun for the winners, however a fun afternoon for all.
The draw must have worked out well as there some very even games and only the one team that managed to win all three of their games.
Congratulations to David Payne and Ralph Cullen (well bowled Ralph, Dave said you carried him.)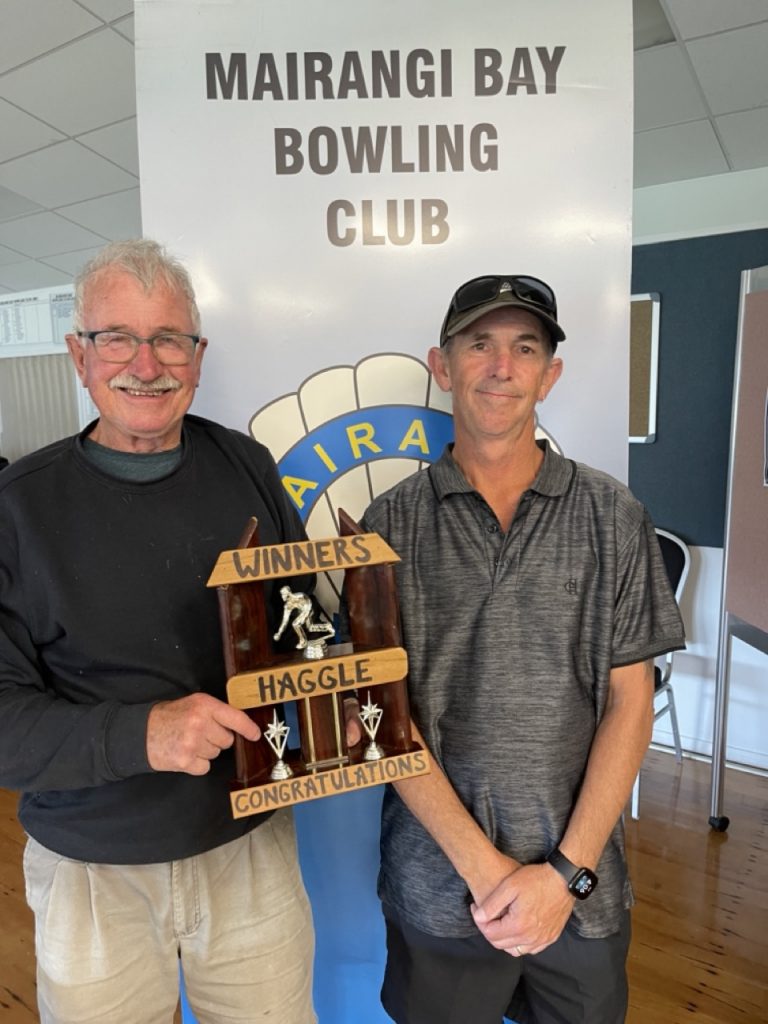 1st – 3 Wins, 16 Ends, 30 points – David Payne and Ralph Cullen
2nd – 2W, 12E, 26P – Steve McGregor and Julie Chhour
3rd – 2W, 10E, 19P – Jim Center and Stuart Mackay
4th – 2W, 9E, 16p – Graham Ward and Margaret O'Carroll
Lucky dip winners were Tony Popplewell and Marion McDonald
(hard luck to the other team with 2 wins and 9 ends but only 12 points.  We all feel for Mick Taylor and Muy Chhour on missing out on the prize money. Everyone say "Oh" and "Ah".
Next Saturday is Opening Day and so there is no Haggle.  There are still two games of bowls starting at 1:00 pm and the Opening afternoon tea is at 3;00 pm.  To take part in the bowls, please enter your name onto the sheet by the whiteboard and if you and your partner can just make the 3:00 pm Official Opening, just indicate that on the sheet.  It is a bring a plate event.
The 2022/2023 Member Handbook will be available on Opening Day.
The following week, Saturday 27 September, the Saturday pm Haggle starts at 1:00 pm  as we will be in the SUMMER season, so roll up by 12:45 AT THE LATEST, so that the organiser know everyone is there ready to start.
Good bowling everyone.  See you all at the Opening Day.