Another great afternoon in the sun and with a fun, almost full field of 28 for our single entry, drawn partner, 2x4x2 bowls event.
John Smith and Michael Cairns-Cowen were the only 3 winners and they had 15 Ends and 38 Points.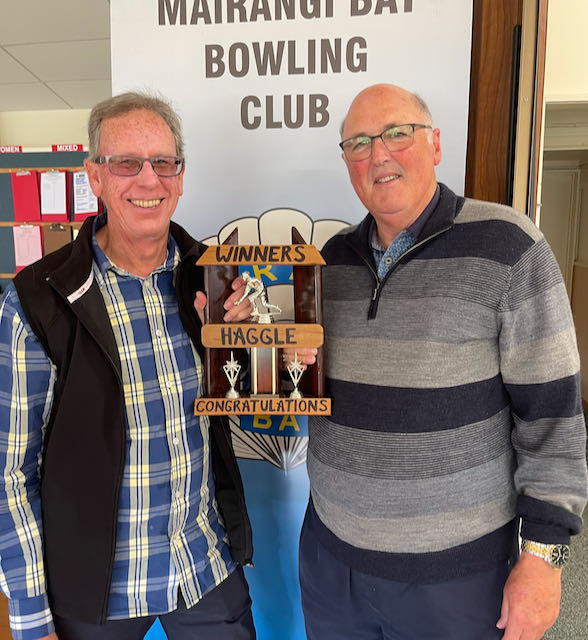 C O N G R A T U L A T I O N S
2nd – 2.5W, 13E, 24P – Jeanette Orgias and Jim Center
3rd – 2W. 16E, 32p –  David Lloydd and Stuart Mackay
4th – 2W, 15E, 28P – Wayne Glogoski and Roger Potter
luck dip to Ric Lydford and Ian McGovern
Many thanks to Geoff Ladd and Ric Lyford for stepping in at the last minute to make up the field and so avoid a bye.  Much appreciated guys.
Aggregate Points as at 15 August 2021
| | | |
| --- | --- | --- |
| 46 | Steve | McGregor |
| 42 | Peter | Orgias |
| 42 | Janette | Orgias |
| 38 | Ian | McGovern |
| 37 | Michael | Thomas |
| 37 | Graham | Ward |
| 36 | Jim | Center |
| 32 | Rick | George |
| 32 | Roger | Potter |
| 31 | Stuart | Mackay |
| 30 | Michael | Cairns-Cowan |
| 30 | Geoff | Ladd |
| 29 | Marie | Potter |
| 27 | Rick | Dixon |
| 27 | Wayne | Glogoski |
| 25 | Russell | Parkinson |
| 24 | Barry | Butcher |
| 23 | Muy | Chhour |
| 22 | Tony | Trent |
| 20 | Mick | Taylor |
| 18 | Graeme | McGregor |
| 17 | Garth | Partridge |
| 17 | David | Payne |
| 17 | John | Smith |
| 16 | Bruce | Aley |
| 15 | Pam | O'Connor |
| 14 | Chris | Tegg |
| 13 | Flora | Macdonald |
| 13 | Tony | Popplewell |
| 12 | Bob | Mullen |
| 11 | Faye | Kitchen |
| 11 | Neville | O'Connor |