20 bowlers at the haggle were delighted to have the chance to play on the rather heavy grass green on this sunny afternoon (even though 2 of the bowlers got tickets driving down Matipo Road on their way to the haggle). Playing on grass was definitely a complete change from all the recent Saturday haggles on the carpet green.
There was one 3 winner :
Marian MacDonald and Mukesh Rohra   14 ends, 22 – 13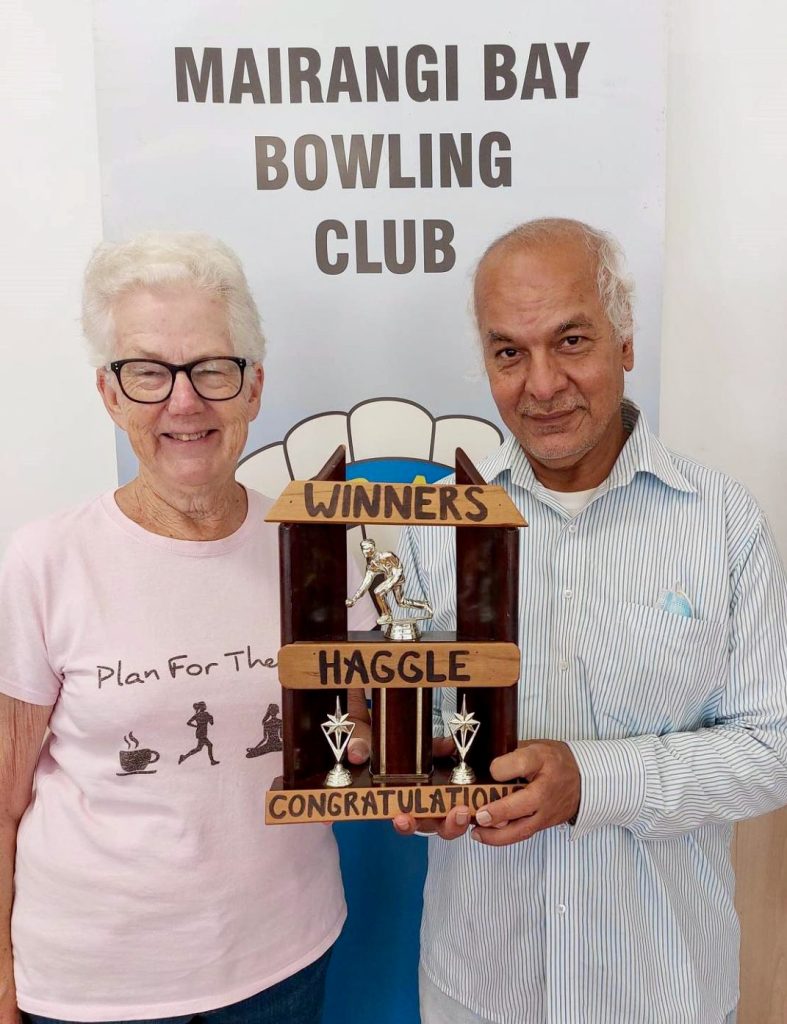 and three 2 winners as follows:
Steve McGregor and Jim Woonton  14 ends, 24 – 12
Peter Orgias and Barry Butcher    12 ends, 23 – 13
Graham Ward and Paul Dean     11 ends, 21 – 17
Lucky Dip   Steve Bartley and Enid Di Cesare
Many thanks to Elwyn for opening the bar and everyone for helping at the haggle.