What started out as a bright and sunny day with smiles all round, turned into a perfect day for bowls, however, some of the smiles disappeared as the game results were finalised.  The smiles turned into "Oh Dear"s when it was announced that there were 3 four winners and 3 five winners and just the four prizes.  The unlucky 4 winners were The Rogers, Rogers, Radjokovich, Wight and Donald team (43 ends) and the Rountree, Baxter, Long, Jill Smith and Strydom team (44 ends).  "Oh Dear!!!!"
Two greens saw 16 teams play off for the glory of winning the SilverFin sponsored SilverFin 5's.  The Mayfair Green hosted the Pairs events and the Triples were played out on the Harcourts Cooper & Co Community carpet green.  Perhaps the change in the playing surface was one of the reasons that no team managed to win all 6 of their games, but there were no complaints regarding the greens or the conditions and there was some hope that this was the start of decent weather for the rest of the season.
Congratulations to the winning team of Bruce McClintock, Bart Robertson, Kerin Roberts, Elaine McClintock and Ricky Howell. They managed 5 wins and 49 ends.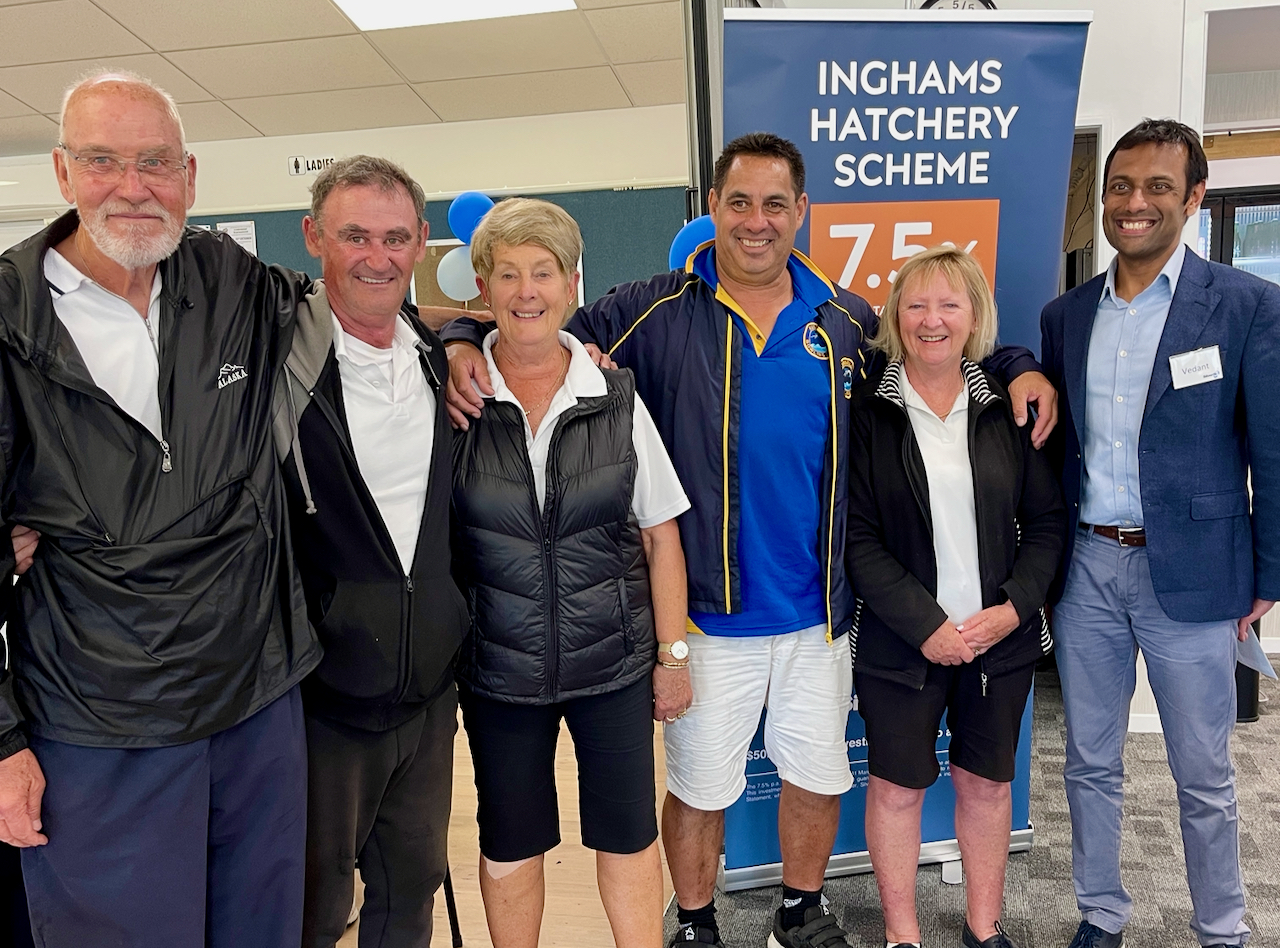 2nd – 5 Wins, 48 Ends – Ian Hardy, Trish Hardy, David Eades, Evan Thomas and Grant Keates
3rd – 5W, 41E – Phil Humphries, Graham Ward, Glynn Taylor, Sheryl Watson and Kevin Sturgeon
4th – 4W, 48E – Jan Harrison, Maureen Howden, Trish Higginson, Walter Howden and Warren Sequee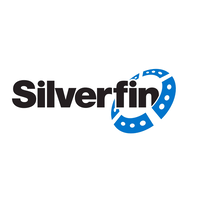 Special thanks to our sponsors, SilverFin Capital, who were represented by Vedant Desai, Chief Financial Officer and Alex Brown, Investor Liaison.
Vedant spoke of the new investment opportunity with Ingham Hatchery in the Waikato.  For further details and the steps to invest, go to the SilverFin Capital website.
https://silverfin.nz/invest-with-us/