It was a stunner!!  One of those mid winter days that starts off with a light blanket of fog which is quickly burnt off by the sun and then turns into a calm warm winters day.
The winning was spread around, with no teams managing to win all four of their games.  On top of the pack, and very close at that, with 3 Wins, 20 Ends and 58 Points was the team of Murray Radjokovich, Colleen Rice and David Payne.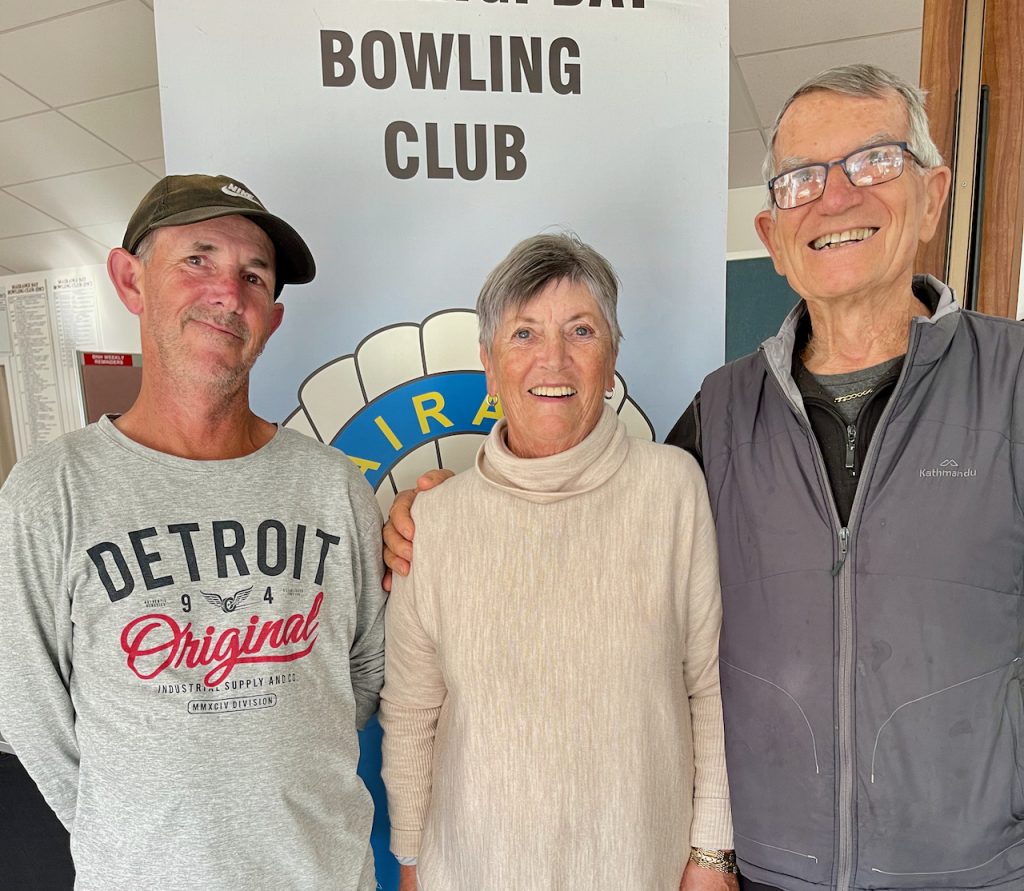 11st – 3W, 20E, 58P – Murray Radjokovich, Colleen Rice and David Payner
2nd – 3W, 19E, 41P – Ruth Lynch, Evan Thomas and Peter Nathan
3rd – 3W, 19E, 30P – Leon Wech, Barry McCrystal and Bevyn Darlington
4th – 3W, 19E, 31P – Alan Daniels, Ian McGovern and Stuart Jamieson
am prize – John Lindsay, Ralph Cullen and Muy Chhour
pm prize – Kevin Sturgeon, David Lloydd and John Miles
Lucky dip – Peter Orgias, Brian Rogers and Janette Orgias
A special mention to Ruth Lynch who is leaving Auckland to start a new life chapter on the East Coast.  Ruth has been a regular supporter of the competition at Mairangi Bay and has been a huge contributor to all of those who have had the pleasure to compete with her and learn from her.  All the very best to you Ruth.