Tuesday December 20 saw round 3 of Silverfin 5's completed with only one brief shower halting play in the second game.
This was a challenging day to organise with many teams losing players to other seasonal activities plus COVID.  Thank you to all the Skips who spent a considerable part of Monday on the phone cajoling members to come & play and to those players who filled in at the last moment.
Winners on the day with 5 wins and 55 ends was the team of Bruce & Elaine McClintock, Colin Rogan, Jan Harrison & Bart Robertson.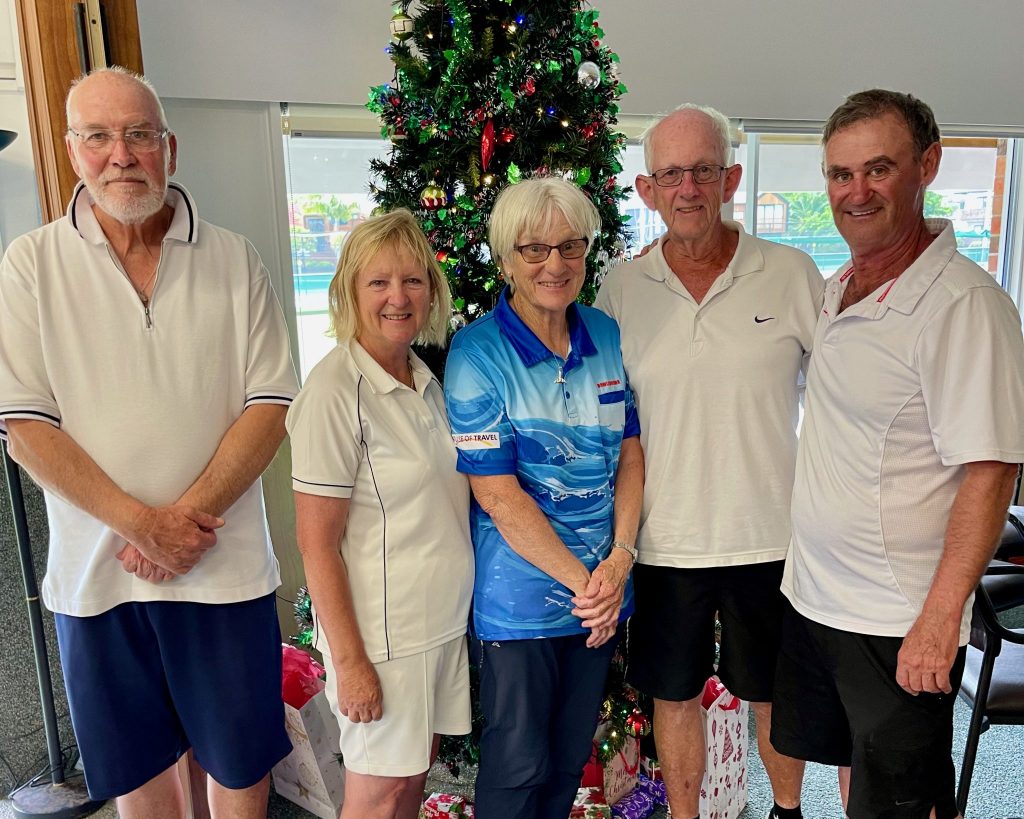 Close behind also with 5 wins and 52 ends was the team of Peter & Jeanette Orgias, Allan Langley, Gordon Jenkins & Mike Jelley.                                         Third place went to Ian & Sandra Coombe, Gaye & Ron Horne and Geraldine Wight with 4 wins & 50 ends. In 4th place with 4 wins & 43 ends were Larry Cain, Stuart Jamieson, Tony Trent, Steve McGregor& Joy Watkinson
The teams of Sheryl Wellington & Garth Partridge also had 4 wins but fewer ends. It is a tough competition out there!!
Round 4 takes place on January 24.