Congratulation to the 3 Men's team from Mairangi Bay who made it through to the post section finals of the Bowls North Harbour Winter Cup at Manly. This trophy was first competed for in 1972 and has been won by Mairangi Bay in 1995, 2001, 2010, 2016, 2019.
The final toady was between two Mairangi Bay teams and so we are able to add the year 2021 to this list.
Congratulation to Peter Orgias, Phil Chisholm, Ron Horne and Allan Langley for taking out the BNH Bonus Fours Winter Cup in a close final. It is a magnificent trophy, presented by Maureen Taylor.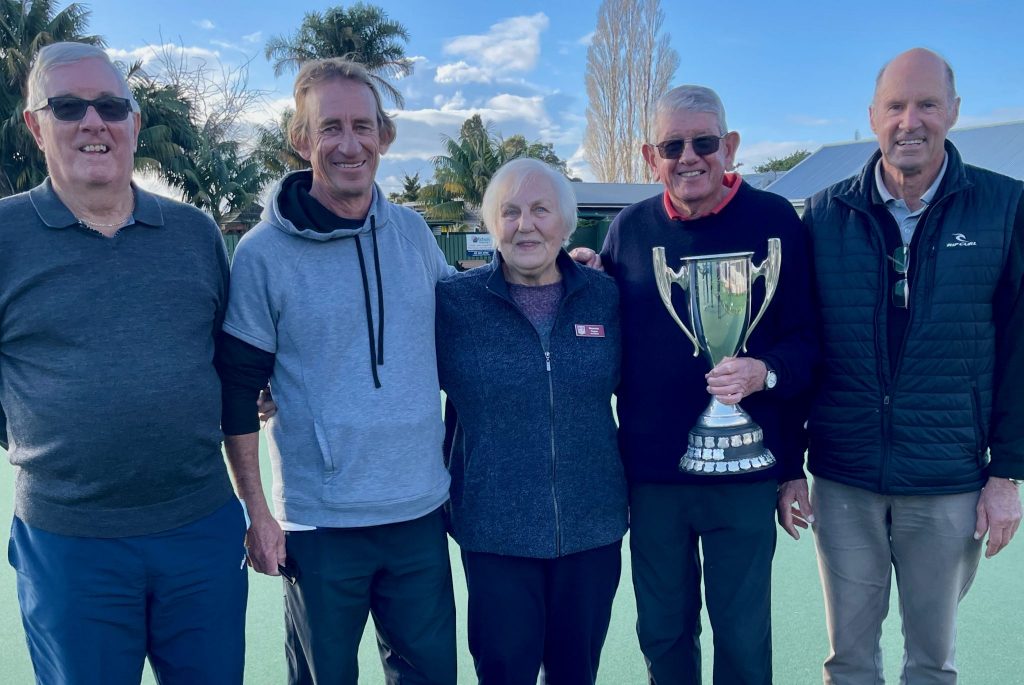 The Winter Cup is the bonus fours format, played over 12 ends, with 2 points being available after the 2nds have bowled their two bowls.
The final was even, with the scores tied at 11 all after 7 of the 12 ends.  A telling statistic was that of the 11 points, Peter's team had scored 8 bonus points compared to 3 for the other team.  16 to 14 to Peter's team after 9 ends and then a crunch end with 6 points (2 bonus and 4 on the head) in the 10th end.  Score 22 / 14.  But it was not over as they went down 5 on the 11th end to take the score to 22 / 19.  Final score to the Orgias team – 24 / 19.
Again, congratulations to all the Mairangi Bay participants, including those who filled in during section play.  It was a real heads up to the bowling clubs in North Harbour for Mairangi Bay to have 3 teams qualify for the post-section knock out.