A thrilling championship was decided in a three-game match. 
The first game was won by Beth Drummond 21/18. Beth came from behind to win this.
The second game was won by Gaye Horne 21/20 with a close measure being the deciding factor.  The final game of this marathon was won by Gaye so she becomes the champion.
Good bowls by two good players who both performed well in the 1st Year Singles Championship at Manly over the weekend with Gaye finishing runner up.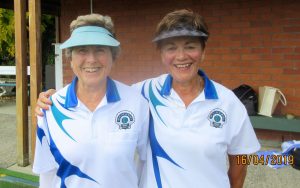 C O N G R A T U L A T I O N S
Regards
Rex