A big haggle was led by 3 winners with only three ends separating the teams.
First was Con Kater and Baz McCrystal with 16 ends, then Michael Jelly and Gerd Hutcheson with 15 ends, and they were followed by Caryl Miles and Jeanette Orgias with 14 ends.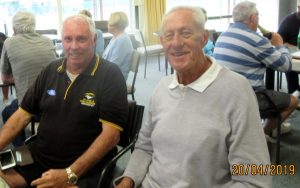 The fourth place was taken by the only two winner Geoff Ladd and Pam O'Connor.
Regards
Rex