Some talented combinations entered the Any Combination Pairs for the 2-4-2 and enjoyed superb playing conditions.  With the Knightsbridge grass green under maintenance, each team played two games on the Mayfair green and two on the Harcourts Community carpet green, which makes for an interesting day as the greens run quite differently.
The change from grass to carpet ( or carpet to grass ) did not have an impact on 4 teams as they managed 4 wins and with 5 prizes they each took home some bounty.
Congratulations to Gaye Horne and David Payne who both played great bowls all day and had 4 Wins, 32 Ends and 68 Points.  W I N N E R S !!!!!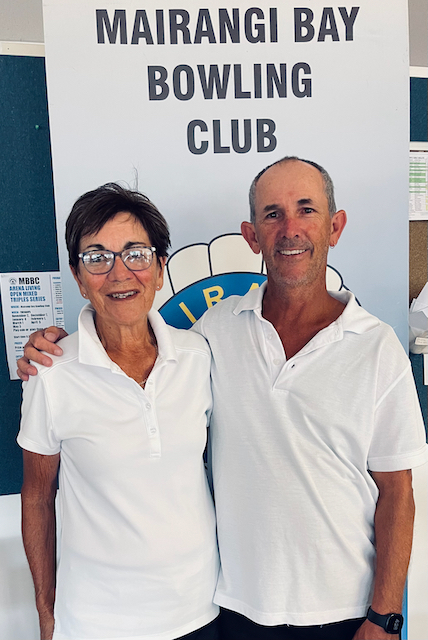 1st – 4W, 32E, 68P – Gaye Horne and David Payne
2nd – 4W, 28E, 38P – Keiko Kurohara and Jamie Chen (regular visitors)
3rd – 4W, 27E, 53P – Colin Rogan and Bruce McClintock (regular visitors)
4th – 4W, 25E, 58P – Chris Taylor and Jan Calcott (regular visitors)
5th  – 3W, 21E, 37P – Leon Wech and Bevyn Darlington
am prize to Arthur Beale and Garth Partridge
pm prize to Peter Orgias and Allan Langley
lucky dip to Geoff Ladd and Graeme McGregor