Another glorious day for bowls for the final of the Arena/Arvida Living Mixed Triples. We had the top 10 teams playing in the cup event down on the grass and 10 more teams playing in the plate section up on the carpet. Considering how heavy the grass was it might have been easier for those of us playing on the grass if we were playing on the carpet.
Ange Brown from Arvida come to present the cup & prizes. Surprisingly there were no four winners on either green.
The winners of the cup were Peter Orgias, Gordon Jenkins & Jeanette Orgias with 3 1/2 wins, 29 ends and 47 points. Second were Colin Rogan, Bruce & Elaine McClintock with 3 wins, 33 ends and 57 points. Third was Alan Langley, Jan Gledhill and Phil Chisholm with 3 wins, 31 ends & 54 points.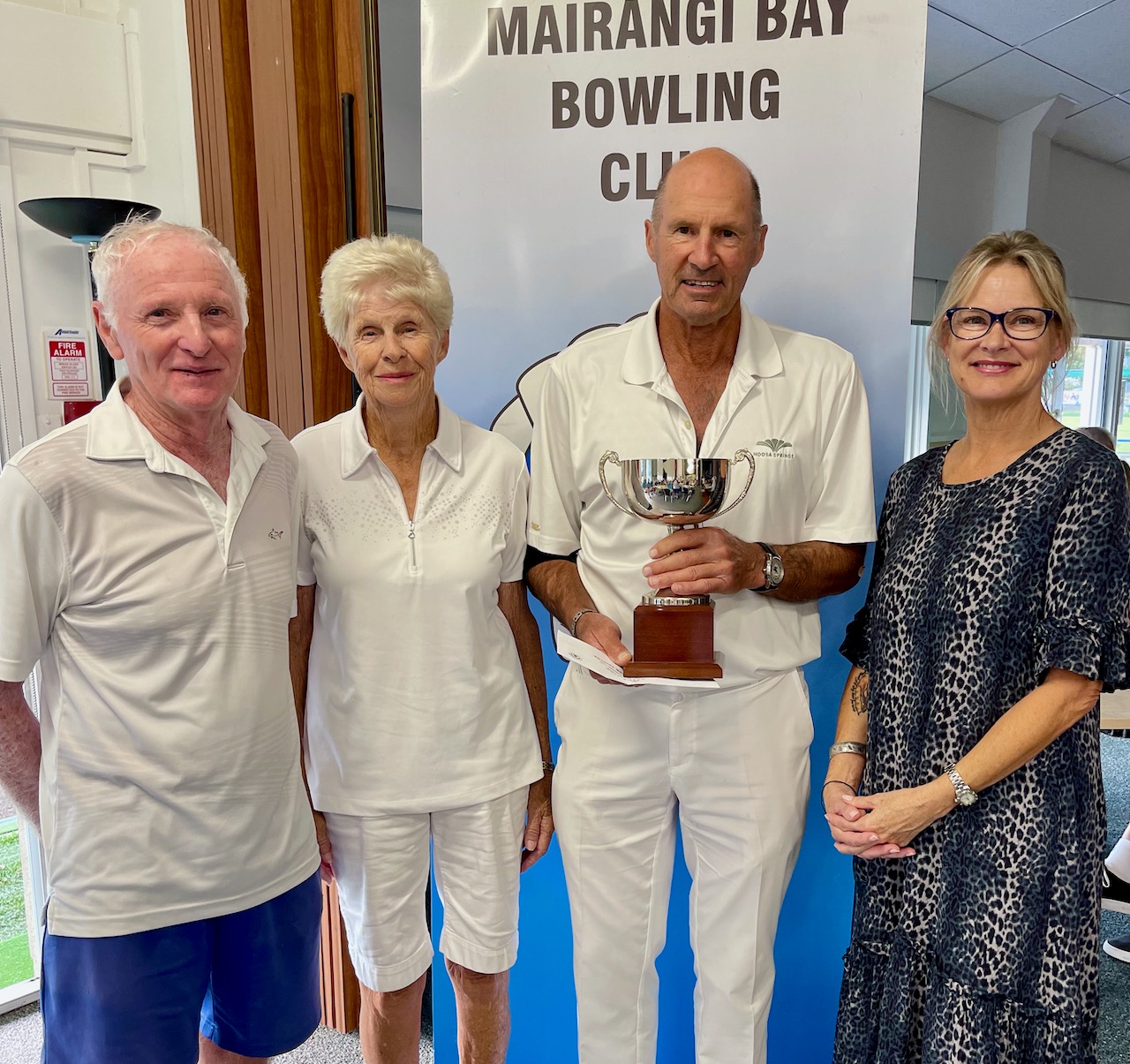 The winners of the plate section was a team of juniors from Hobsonville club – Ivor Jacobsen, Rob Hooper and Michelle Neil with 3 wins, 25 ends and 44 points. Second was John Gledhill, Steve McGregor and Louise Ball with 3 wins, 24 ends and 47 points. Third was Ruth Lynch, Trish Hardy and Ian Hardy with 3 wins, 27 ends and 55 points.
A reminder to you all to get your teams organised for next year and remember you must enter your team each month via the online entry system. There is no automatic entry & when you enter you will receive an email acknowledging your entry & the day before a reminder that you are entered. If you do not receive these emails you are not entered.
Theresa