Last Sunday saw the running of the Great Western showdown #5 at Glen Eden Bowling club.
We had one team entered, Annie McGrath, Julie Chhour and Jane Mackay.
Please find a report below from Annie and some photos attached.
This is a fun and enjoyable tournament, unfortunately for our team, they played a few hot shot teams, who came out firing and were very quick to the draw.!!!
Alan Daniels.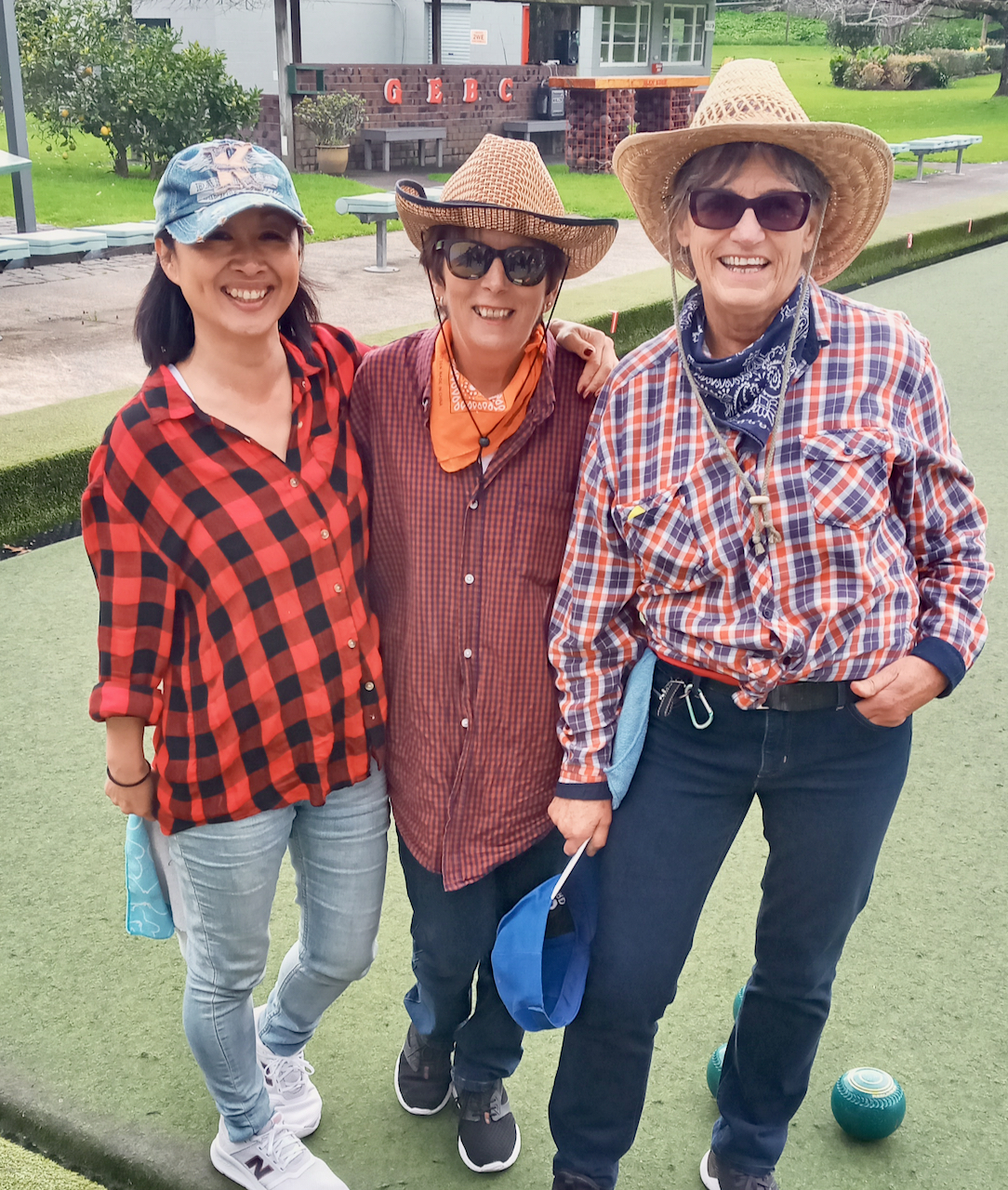 "Hi Alan
What a great day at Glen Eden so many 1-3 yr junior players from all over Auckland. In the  morning, games were very much North shore, first up was Orewa then Hobonsville, we tried our best but unfortunately were beaten by both teams.
After a lovely morning tea of scones jam and cream, and then a lunch of burgers and chips we went out to face Royal Oak, who had a team of very young talented players, and then our final game was with East Tamaki a lovely team of boys who were fun and enjoyed their bowls, but the bowls gods were against us and we lost to both teams.
We were lucky enough to win the constellation prize, the weather was good and music played so maybe next year.
Regards
Julie, Jane and Annie
Cheers 
Annie"