We had two almost full greens on a day ideal for bowls.  Many thanks to the visiting teams from Milford, Takapuna and Birkenhead.  We appreciate the support you give our tournaments and the positive comments that you give regarding our greens and our hospitality.
Our Thursday program alternates between triples and pairs with team entries accepted through the online entry system. tournament-entries.
Thursday 3 March 2022 was three bowls pairs and there were two teams that managed 4 wins.  Congratulations to Ric Lydford and Larry Cain – our winners.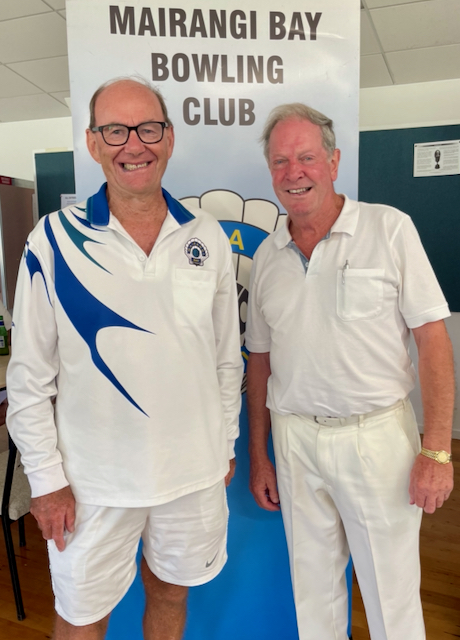 1st – 4 Wins, 32 Ends, 67 Points – Ric Lydford and Larry Cain
2nd – 4W, 30E, 62P – Ian Coombe and John Valentine
3rd – 3.5W, 30E, 51P – Leon Wech and Bevyn Darlington
4th – 3W, 30E, 55P – Alan Daniels and Gordon Jenkins.
Many thanks to Neville O'Connor and Linda Valentine for another scrummy morning tea and to those who arrived early to set up.  Many issues were solved at the after match social function.
Next Wednesday and Thursday is the MBBC Greenwich Gardens Founders 2 Day Triples Team Tournament with just a few entries still available.