With some away on holiday and some playing in the Mixed Pairs Club Championship, a smaller than usual field battled out the Saturday pm Haggle.  Nice to see it so well supported and to hear the positive comments regarding our weekly fun afternoon.
With three wins, the team of Pam O'Connor and Garth Partridge were the winners.
CONGRATULATIONS !!!  It's been a long time between drinks Garth.  Pam must have played very well.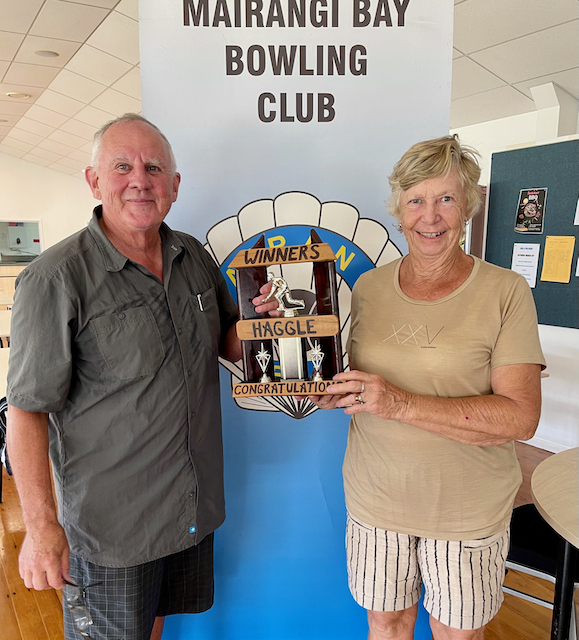 1st – 3 Wins, 13 Ends, 31 Points – Pam O'Connor and Garth Partridge
2nd – 2.5 W, 15E, 26p – the triples team of Mick Taylor, Ralph Cullen and Rhonda Dredge
3rd – 1.5W, 14E, 25P – Jim Woonton and Barry Butcher
Next Saturday the pm Haggle is to be followed by a social BBQ, starting at 5:30 pm.  Partners are most welcome to join us for this event.  There is a sign up sheet for the social night on the notice board so that numbers can be tracked.