18 players enjoyed a sunny afternoon playing 3 bowl triples for a change. The showers stayed away and we got through uninterrupted. It was a tight field with only one 3 winner.
1st David Payne, Jeanette Orgias & Barry Butcher – 3W 12E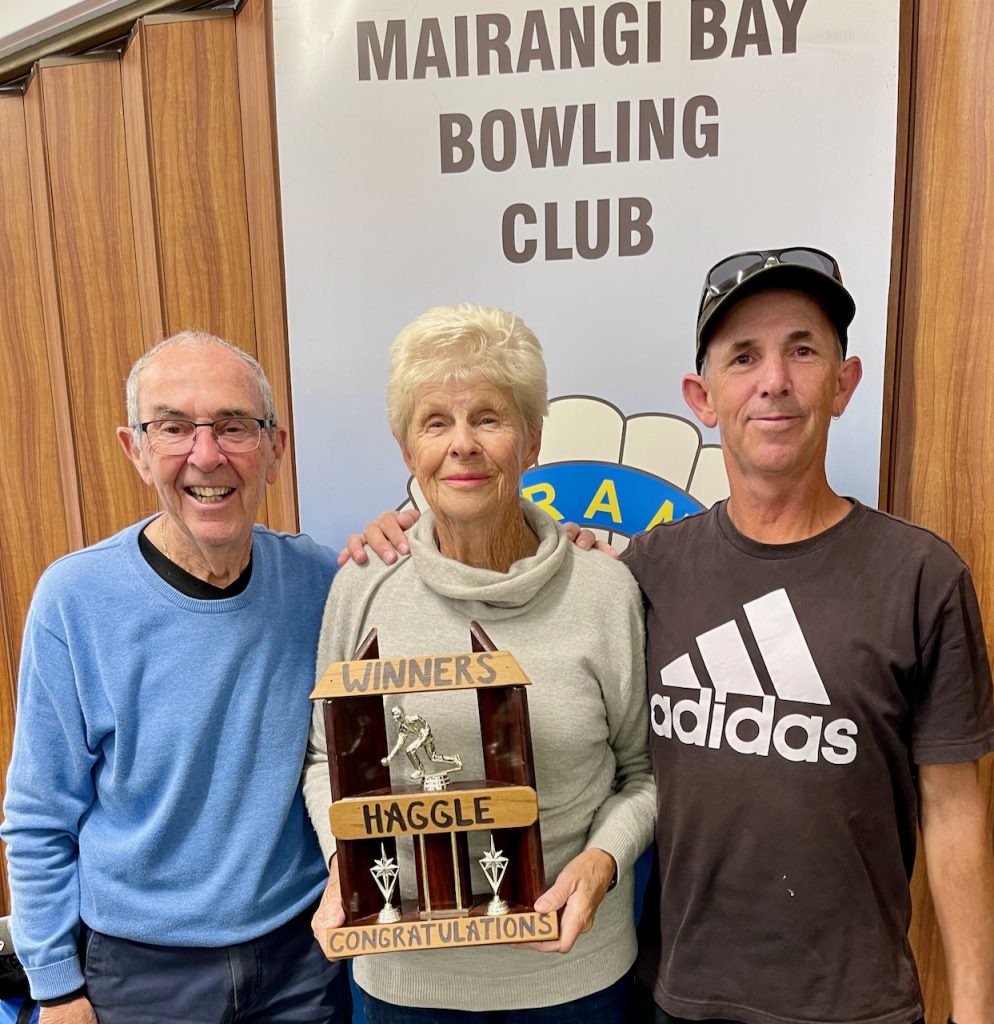 2nd Steve McGregor , Russell Parkinson & Gerd Hutchison 2W 12E
3rd John Lindsay, Muy Chhour & Bill Lowe 2W 10E
Luck dip went to Brian Bullock, Rachel Long & Mick Taylor
No Haggle this Saturday 20th, back on the 27th.
cheers
Russell