They all said it.  "RAIN RAIN, RAIN".  And they were wrong!!! Sure it threatened, however we managed to get all games completed in the Silverfin Capital 5's with the pairs played on Mayfair and the triples on Knightsbridge.
Welcome to our visitors from Hobsonville and Orewa.  Great to have you along and many thanks for supporting our tournament.  The feedback was that playing format made for an interesting day: something a little different.
Silverfin Capital Limited is a business specialising in property syndication and management, licensed by the Financial Markets Authority (FMA). Their schemes are structured to provide investors with a cash return from commercial and industrial real estate, without the burdens of private property ownership.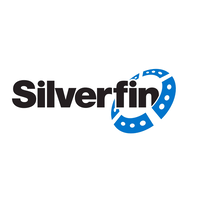 The winners of the Silverfin 5's on Tuesday 25 January 2022, were the team of Colin Rogan, John Walker, Bruce McClintock, Kerin Roberts and Walter Howden with 5.5 Wins.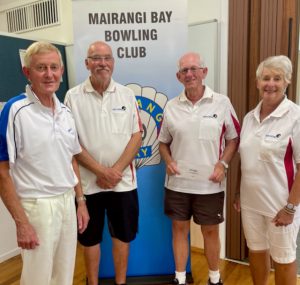 2nd – 4 W and 2 D – John Gledhill, Jan Gledhill, Sheryl Wellington, Phill Chisholm and Elwyn Beatson
3rd – 4.5 W 56 Ends – Leon Wech, Colleen Rice, Gerd Hutcheson, Ric Ledford and Bevan Darlington
4th – 4.5 W 50 Ends – Larry Cain, Stuart Jamieson, Tony Trent, Steve McGregor and Joy Watkinson
The directors and senior management team of Silverfin have considerable property expertise in property development, facilities and asset management, property investment, business administration and accounting. Silverfin currently manages a wide range of retail, office and industrial properties valued at over $570 million, including single ownership entities and syndicates. The usual minimum investment for Silverfin schemes is $50,000 per unit (also known as an Interest), and investors can apply for as many units as they wish.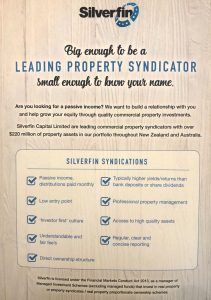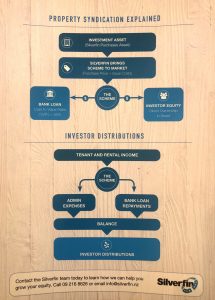 As always there was a support team running the tournament, readying the greens, tidying up after the game, providing the after match nibbles.  Thanks to all these helpers and to Tony Trent and Colleen for the efficient serving of the post-match refreshments.  And of course, many thanks to Sandra Coombe for all the work organising and running this enjoyable day of bowls.
We hope to see you all for the next Silverfin 5's on 22 February 2002.  Teams are made up of 5 and must be a mixed team.  Start time if 9:30 am with three games of triples and three games for pairs.  All in all an awesome, fun day of bowls with some generous prizes thanks to our sponsor.